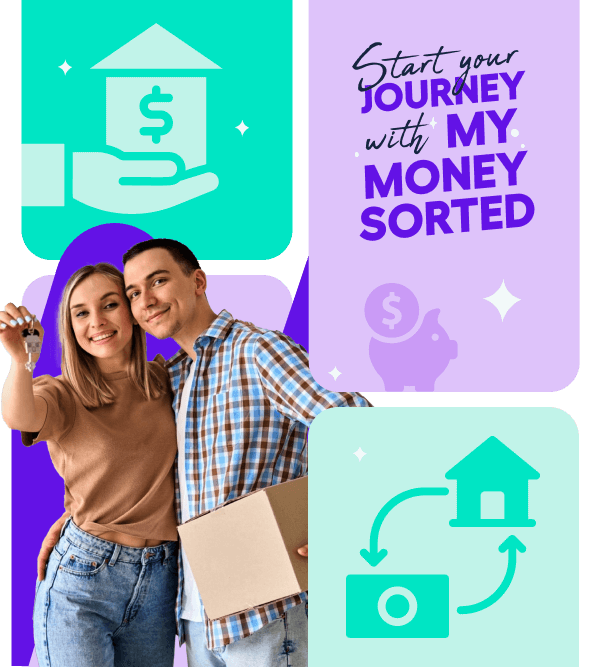 Secure Home Loan with the Help of our Expert Mortgage Advisors.
Navigating the complex terrain of homebuying demands expert guidance, making Mortgage Advisors indispensable. They decipher the intricacies of mortgages, simplifying the process and ensuring the best deals. At My Money Sorted, our Mortgage Advisors offer a range of services – from assessing financial readiness and finding tailored mortgage options to providing transparent advice on rates and terms. Our advisory team, with a wealth of experience and a reputation for securing the best offers, guarantees your home purchase is seamless and financially sound. Trust us to unlock your homeownership journey with precision and care.
How My Money Sorted Can Help You?
My Money Sorted simplifies home loan success. With expert guidance, securing your ideal home loan becomes clear and efficient.
Evaluate Your Needs
We analyse your specific needs in order to provide a home loan solution that fits your financial goals and circumstances.
Calculate Your Borrowing Power
We accurately determine your borrowing capacity to make sure you look into home loan options that effectively meet your budget.
Compare Your Home Loan Options
We access a full comparison of different home loans available on the market, which will help you make informed decisions based on key features and benefits.
Guided Application Process
We'll help you get through the complicated application process easily by helping you complete the paperwork and meet other requirements.
Negotiate on Your Behalf
You get to use our negotiation expertise to secure favourable terms, potentially saving you money and ensuring the best possible loan arrangement.
No Extra Cost to You
We don't charge you extra to find you the best home. When your mortgage is settled, the lender pays your broker and we get paid.
Ongoing Guidance
Benefit from our continuous support even after securing your home loan. We provide advice on managing your mortgage and exploring future mortgage opportunities.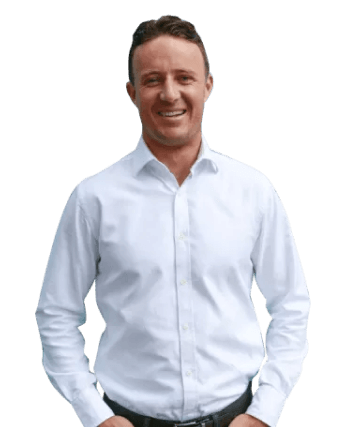 Mortgage repayments often represent the biggest annual expense for Aussie families. A lower interest rate and a better deal can make a huge difference this month, let alone in years to come. We're proud to partner with mortgage brokers who have access to lenders big and small, and can help you secure a better deal faster.
Whether you're refinancing a current loan or you're looking to purchase your first home, My Money Sorted's Finance Experts can help you understand what steps to take.
Why Trust My Money Sorted?
At My Money Sorted, we stand out through our mortgage industry prowess, certified mortgage brokers & advisors, and custom solutions to guide you towards financial success and home ownership.
Expert Mortgage Industry Insight
With years of experience, our advisors provide in-depth knowledge to help clients make informed decisions.
Certified Professionals
Our team holds industry-recognised certifications, ensuring top-tier financial advice.
Trusted Affiliations
We're affiliated with reputable financial institutions, reinforcing our commitment to excellence and quality. And a proud member of the Mortgage and Finance Association of Australia.
Personalised Approach
We tailor solutions to your unique needs and give you the tools to become a homeowner.
Proven Track Record
With our dedicated support, countless clients have achieved their mortgage goals.
Get Financial Advice from the Trusted Financial Advisors in Australia
50+ Aussie lenders to choose from
With interest rates at historical lows, now is the time to secure a better rate, pay less and save more.
Choose from the best home loan, personal loan and car loan options in the market. Get the right options for your needs in under 5 minutes, or call on our finance experts to help you secure the best deal possible.
Get your free quote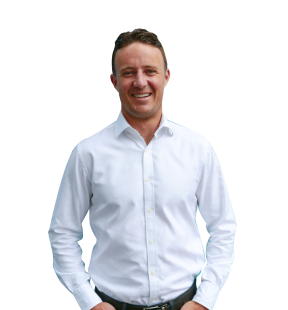 Try our helpful calculators
Looking to see how much you can borrow, or what your repayments will be? Try one of our helpful calculators below, or book a no obligation chat with a My Money Sorted team member and we will help set you on the right path.
Ask our team of Home Loan Experts for your Mortgage questions.
How much can I borrow for a mortgage?
The amount you can borrow for a mortgage will depend on your income, expenses, and debt. Lenders will also consider your credit score and other factors.
How long does it take to get a mortgage?
The time it takes to get a mortgage will vary depending on the particular lender and the type of loan you are applying for. However, it typically takes a few weeks to a few months to get a mortgage approved.
How do you personalise mortgage solutions?
We assess your financial situation, goals, and preferences to create customised solutions, ensuring mortgages align with your unique circumstances.
What types of mortgages do you cover?
We cover a wide range, including fixed-rate home loan, variable-rate, first-home buyers, investment property, and refinancing mortgages, catering to diverse needs.
Is your service only for new home buyers?
No, our services cater to various clients, from first-time home buyers to experienced property investors looking to expand their portfolios.
How can I start working with a Mortgage Broker?
Simply reach out via our website or contact channels, and our team will promptly connect you with a dedicated Mortgage Broker to initiate the process.
Want to get your money sorted? Read our free guide and get back on track today.