Critical illnesses are unforeseen conditions that may affect a person's ability to work, and can have a stressful negative effect. Trauma insurance can help cover critical illness costs and provide peace of mind.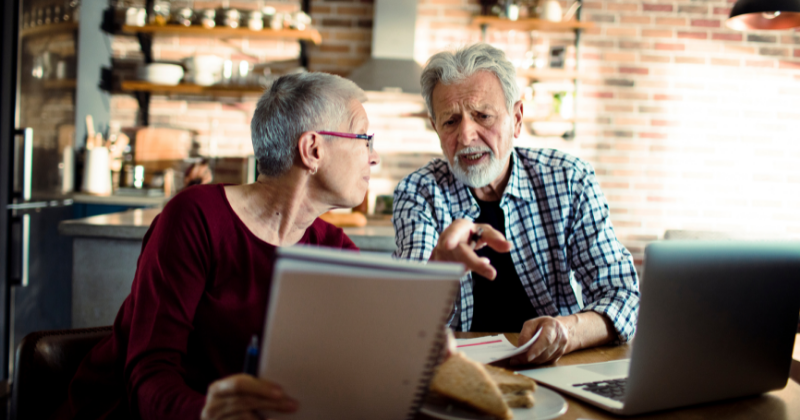 Individuals considering purchasing trauma insurance should certainly seek as much information as possible, in order to ensure that this particular type of insurance coverage is suitable for their needs.
This article explains what trauma insurance is, its benefits, and why you might consider applying for this type of insurance.
This article also provides detailed information on:
How you can be eligible for this type of insurance
How much cover you may need
Ways you can choose to pay your premiums
What Is Trauma Insurance?
Trauma Insurance, also commonly referred to as Critical Illness Insurance, is a policy that pays a lump sum in the event that you experience a serious injury or are diagnosed with a critical illness.
Critical illness and injury conditions that are often covered under trauma insurance policies include:
Major head injuries
Coronary heart diseases
Stroke
Cancer
Terminal illnesses
Benefits of Trauma Insurance
Financial Support through a Lump sum payment: When the life insured (the person whose life is covered) suffers a critical illness described in the policy, they can receive a lump sum payment to spend on whatever you need: living expenses, medical or rehabilitation costs or even to pay off debt.
Broad Eligibility: Australian citizens aged 16 and up to 65 for some insurers, can apply for trauma insurance or critical illness cover.
Inflation Proofing: Trauma insurance has inflation proofing that automatically increases coverage annually to stay ahead of inflation rates.
Long Policy Timeframes: While every trauma insurance policy is different, most policies last up until the age of 70
Why You Might Need Trauma Insurance
There are many instances where you may benefit from trauma insurance, and some considerations when deciding whether you need trauma insurance include:
If you are unable to work for an extended period of time, you and your loved ones may need an alternative income source to cover your needs.
If you have a total and permanent disability (TPD) policy or income protection insurance, trauma insurance can complement the policies you have and provide further financial coverage to help replace lost income.
If you have private health insurance, this may not cover all the medical expenses you have after a serious illness or injury. Trauma insurance can generally provide extended protection.
It is important to note that income protection is paid out only if you cannot work, with trauma insurance being a lump sum paid upon critical illness diagnosis. This means you can be working and still be able to claim on your Trauma Insurance policy.
It is critical that you consult a financial adviser for help in deciding whether you need trauma insurance and how much coverage you require, to ensure that all of your financial circumstances are taken into account, prior to purchasing a policy.
Expenses Covered by Trauma Insurance
Trauma insurance may make up for lost income while you recover.
Some living expenses to consider when deciding the amount to cover your financial situation include:
Mortgage repayments
Household bills
Credit card debt
Medical bills
Other general living costs (food, children's school fees etc.)
What Conditions Are Covered by Trauma Insurance?
There are many conditions that are covered by trauma insurance policies. Typically, more than 50 medical conditions qualify as a trauma event.
Some insurers consider the following conditions as the most common reasons for claims:
Cancer
Stroke
Circulatory diseases, such as heart attack
Organ transplants
Applying for Trauma Insurance
You may purchase trauma insurance through the following means:
An insurance broker or financial adviser
Direct from an insurance company
You have an option to purchase trauma insurance by itself or bundled with Total Permanent Disability (TPD) insurance and life cover.
It is important to understand that buying trauma insurance with life cover may reduce your coverage by the amount paid for a trauma claim.
After deciding to purchase insurance, you may like to talk to our Finance Expert at My Money Sorted.
Our Insurance Finance Expert can help point you in the right direction and connect you with a reputable insurance expert that can help you with your purchase.
Is Anyone Eligible for Trauma Insurance Cover?
While most people may be eligible for trauma insurance policy coverage, a few exceptions and exclusions may provide some individuals with difficulties to gain affordable coverage.
For example, a person with a pre-existing medical condition may need to provide additional requirements for coverage or not be eligible at all.
How Much Cover You Can Apply For
Your personal circumstances may also impact how much critical illness cover you need.
Some of these considerations include:
How much cover you can afford
Whether or not you have dependents relying on your income
Whether or not you have any mortgage, debt or other ongoing financial commitments
Whether or not you have a life insurance policy through a superannuation fund
In Australia, premium costs vary across insurers.
It is important that you seek financial advice from an adviser before deciding on the appropriate insurance coverage, especially if you are uncertain of your required level of cover.
What to Tell Your Insurer or Adviser Before Purchasing a Policy
You are usually required to provide details of your medical history, that may influence their decision to approve your application.
Incomplete information may cause your application to be rejected. Even if your application is approved, failure to fully disclose required information may result in having future claims denied or your policy cancelled. You have a Duty of Disclosure to ensure that you are honest and complete with the information you provide in your application.
Do You Need a Medical Assessment as Part of Your Application?
Depending on your insurer or the policy, you may be required to provide a medical report or undergo a medical assessment provided by a doctor as part of your application for a trauma insurance cover.
What if You Have a Mortgage or Other Debts?
Suppose you have ongoing financial obligations, such as credit card or mortgage payments. Trauma insurance may help with payment continuation while you recover from illness and help you avoid financial stress.
How Trauma Insurance Is Paid Out and How to Use the Payout
Typically, trauma insurance is paid out as a single lump sum, as opposed to smaller regular payments.
You may use this amount in any way that you prefer, allowing you to feel confident you can enjoy financial freedom now and in the future.
You may prefer getting trauma cover from life insurance companies that provide a transparent and more efficient process for paying out insurance claims.
Some ways you may use the payout are:
For medical costs and recovery
For payment of debts and other financial obligations
For your family living expenses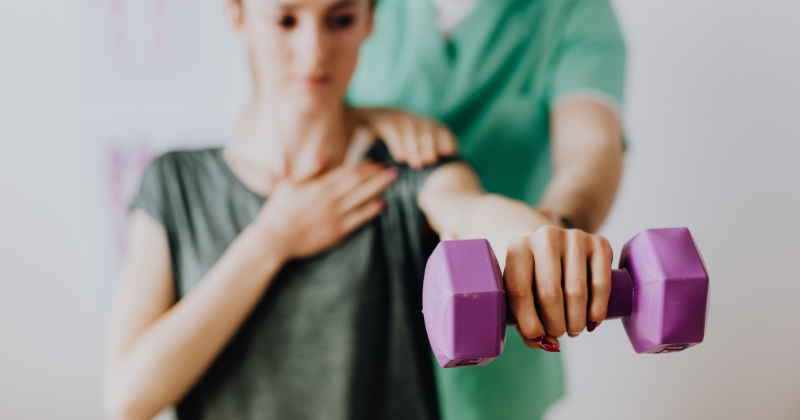 Can You Fund Trauma Cover Insurance Through Your Superannuation?
Effective 01 July 2014, super funds no longer provide trauma insurance due to legal changes.
Those with the trauma insurance cover before July 2014 may still have this cover in place through their super fund.
What Is Trauma Insurance Inflation Protection?
Inflation protection allows the policy to add incremental increases to the cover amount to offset the rising living costs.
Inflation protection also increases your premiums. This option may apply to stepped or level premiums.
Should You Choose Stepped or Level Premiums?
Choosing between stepped or level premiums depends on various factors, such as your age and your personal purchase circumstances.
Stepped premiums are usually more affordable than level premiums at the start. However, stepped premiums increase annually. If you prefer this payment option, ensure that you can afford the yearly premium increases.
The amount paid for level premiums stays the same every year, except when the insurer decides to increase premium rates. Level premiums over time generally have lower costs compared to stepped premiums.
How Do You Find a Trauma Insurance Policy?
When choosing a provider that offers trauma insurance, look for those that provide transparent product disclosure statements.
These providers may also provide a comprehensive financial services guide (FSG) and target market determinations (TMD) for each product.
Some providers may provide life insurance calculators as a convenient way for customers to calculate potential premiums and payouts by themselves.
Reputable providers operate legally and will have a legitimate Australian business number (ABN) and an Australian financial services licence (AFSL).
Still not sure where to start, or want help securing the right insurance faster?
That's okay!
Many people may be unaware of this…but just like you, 41% of Aussies intend to get financial advice rather than going it alone, according to an Australian Securities and Investments Commission (ASIC) report.
You can reach out to My Money Sorted to guide you for free before you seek professional advice from an insurance expert!
When you book a call with My Money Sorted, you'll:
✓ get a better understanding of your money matters
✓ have an idea of your money goals
✓ be matched with the right insurance expert who can help simplify your search for an insurance policy that fits your needs
My Money Sorted is your stress-free pathway to getting ahead with your money. Here's what your journey will look like:
Step 1: Start off with a quick money matters session with My Money Sorted
Step 2: Get matched with a Insurance Expert that's right for your money situation
Step 3: Take the first step towards getting the protection you need with a clear and sound roadmap prepared by an Insurance Expert
It's that easy!
References
Personal Insurance in Australia
https://www.alrc.gov.au/publication/essentially-yours-the-protection-of-human-genetic-information-in-australia-alrc-report-96/25-the-use-genetic-information-in-insurance/personal-insurance-in-australia/
Critical Illness Insurance: What Is It? Who Needs It?
https://www.investopedia.com/articles/personal-finance/010416/critical-illness-insurance-who-needs-it.asp