Are you concerned about bills piling up if you become too injured or ill to work?
Do you need financial assistance until you return to the workforce? 
You may need Income Protection Insurance.
In a truly surprising statistic, the Australian Bureau of Statistics (ABS) divulged that in 2018, nearly 18% of Australians were considered to be suffering from some type of disability.
With such a large portion of the population affected, it raises the question, have you considered getting income protection insurance to help cover your living expenses until you are able to return to work? Are you aware of how much money you need for your recovery time?
This article provides detailed information that will give your a deeper understanding of income protection insurance including:
What income protection insurance is
What types of income protection are available to you
How income protection works
What income protection covers and how much cover you may need
How to buy income protection insurance
What Exactly Is Income Protection Insurance?
Income Protection (IP) insurance cover helps Australians protect their greatest asset: their ability to earn income.
IP cover provides financial assistance in the event that you are unable to make money and earn an income due to disability caused by injury or illness.
Why Get Income Protection Insurance?
IP insurance can provide regular monthly income in the event of illness or injury, meaning you have access to funds when you need them, in order to meet your day-to-day financial responsibilities.
This protection is not only where you can't work for long periods of time – IP insurance can assist where you're unable to work for a small amount of time due to a temporary illness or injury.
With the ability to provide up to 70% of your usual salary, as well as a potential top-up to your super, IP provides an element of financial stability for Australians.
Note, previous income protection policies may cover up to 85% of your usual salary.
How IP Works
IP insurance can provide a financial backup when you experience a temporary reduction (or complete halt) in your regular pay.
However, a policyholder's insurance claim must meet the particular insurance policy's terms and conditions.  
For example, consider the case where a person has an accident at home that requires them to take time off work for a significant period.
Suppose the doctor projects that the employee will recover eventually and return to work. It is suggested that this individual contact their insurance company or financial adviser to make a claim.
Based on the policyholder's plan, they'd likely have to be unable to work for a period of time – called a 'waiting period' – before their payments start. You may also need to use up any sick/personal leave you have with your employer, depending on the policy's T&Cs.
IP policies may also enforce an age limit or time cut-off stated in insurance policies, which may restrict some individuals from purchasing.
An example of this is that many policies have an age restriction of 65 years, meaning anyone over 65 is unable to obtain coverage under the policy's terms and conditions. 
Income Protection Insurance Coverage
Knowing what IP covers and what is excluded are critical factors that need to be understood by anyone considering purchasing an IP policy, in addition to other factors such as the cover amount and avoiding redundancies with other insurance policies.
What IP Insurance Covers
IP insurance covers up to 70% of your pre-taxable income for a specific time, in the event that you are unable to work temporarily due to a partial or total disability. Some policies also offer additional benefits concerning superannuation contributions.
Income insurance policies are designed to substitute your regular salary so you can continue to pay for your living expenses.
Each income protection policy will have a specific definition of what it means to have a "partial disability" or "total disability." In order to make a successful claim, you must meet a policy's definitions.
What IP Insurance Doesn't Cover
People frequently ask whether IP insurance protects against unemployment. Unfortunately, it doesn't – cover is limited to illness or injury.
There are many circumstances where income protection insurance coverage in Australia may include specific exclusions.
As a result, an insurer may not make a payout. Every policy is different so be sure to analyse your policy to understand the specific exclusions that are listed in the policy's terms and conditions, as well as any exclusions that may have been tailored to your situation by the insurer.
It's advisable to carefully read the relevant product disclosure statements (PDS) and other policy documents. Insurance disclaimers include the rights and obligations of the insurer and policyholder, prior to obtaining IP insurance.
Some companies also include frequently asked questions (FAQs) on their website. This general information can answer common questions about IP insurance.
For example, particular insurance policies may not pay a benefit for specific injuries or illnesses that are:
Minor enough that a company may reasonably expect the person to work
Due to pre-existing medical conditions
Suffered by a person serving in the armed forces
A result of war or civil unrest
Due to a regular pregnancy or childbirth
If you have questions, seek advice from a financial adviser holding an Australian financial services licence (AFSL).
You should also consider partnering with a financial advice practice that is registered with the Australian Securities & Investments Commission (ASIC) and has an Australian Business Number (ABN).
An authorised representative can offer personalised advice as part of a Statement of Advice, which involves setting a target market determination (TMD) to identify the best insurance product for you and your needs.
Get matched with an Expert Financial Adviser by booking a complimentary call with our team today.
The Importance of Income Protection Insurance: Do You Truly Need It?
You may wonder whether you should consider purchasing income protection cover. When considering IP cover, it is important to remember that no single particular insurance product is suited for everyone.
You should consider your individual situation, including factors related to employment, health, and finances.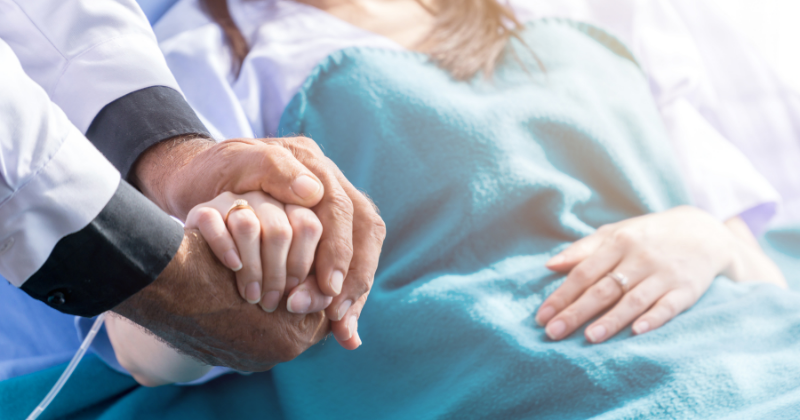 That said, here are some of the main potential benefits of IP insurance to consider:
Ability to Provide for Financial Dependants
IP insurance can be critical for people who are their household's sole income earner, especially if you have financial dependents.
Suppose you are your household's primary source of income: having IP cover will assist in reducing financial stress on you and your dependents if you're unable to work due to an injury or illness.
IP insurance can also provide you with peace of mind ensuring that you and your loved ones can sustain the lifestyle you've worked hard to obtain.
Meeting Living Expenses
IP insurance can also provide financial support so that you can confidently meet your regular living expenses whether that is your mortgage payments, bills or even your takeaway coffees.
You can make ends meet without additional stress until you're healthy enough to return to work and begin earning your regular income.
Keeping Up With Debt Repayments
Debts are often a huge concern for people. However, IP insurance can help you maintain your minimum debt repayments – such as your mortgage, car loans or credit card debts.
Flexible Insurance Alternative
There are several alternative insurance products on the market that only cover you for certain costs or in very specific circumstances.
For example, TPD insurance will only cover you if you are deemed permanently unable to return to work. But, where you're only temporarily unable to work, income protection can provide financial payments for anywhere from a few weeks, to the rest of your working life, until you are able to return to your regular work.
Another insurance type you may be considering is mortgage protection. However, as the name suggests, this generally only covers you for your mortgage payments rather than providing financial support for you to use how you want/need.
Protection if you are Self-Employed (If you Don't Have Sick or Annual Leave)
Australians can use IP cover to substitute for work-related sick or annual leave.
People who may benefit from IP insurance in this function include:
Self-employed individuals
Business owners
Contract workers*
Casual employees*
*Minimum hours per week, working weeks per year, and age restrictions usually apply as many insurers may not offer coverage depending on your working conditions.
Some insurance providers require medical and lifestyle information to determine premium costs. Many insurers or advisers have insurance calculators on their websites to assist you in determining your premiums. 
Need help determining premium costs and the right income protection coverage for you?
Find the right finance expert by booking a complimentary call with our team.
Types of Income Protection Insurance
Types of income protection policies offered in states like New South Wales (NSW) include:
Indemnity Value Policy
An Indemnity Value Income Protection Policy means that if you were to make a claim, the benefits you will receive will be determined by your income at the time of the claim – rather than determined by your income at the time you purchased the policy. However, you cannot receive more than what you are covered for. This makes it very important to keep reviewing what type of cover you have.
Today, indemnity value policies are the most common type of policy available.
Agreed Value Policy
Under an Agreed Value Income Protection policy, you will receive the already agreed upon monthly benefit, regardless of the amount you are earning at that time.
This also means you have to provide proof of income at the time you apply for your policy.
However, these types of policies are not generally available for new covers since early 2020, and therefore only usually exist for clients with policies dating back before this cut-off.
Amount of Income Protection Insurance You May Need
Prepare a budget to determine how much income protection you require. You can then see a detailed outline of any monthly expenses and how much income you should replace. In addition, you may want to factor in payments to your superannuation fund.
Other factors to consider include whether you have:
Trauma insurance or total and permanent disability (TPD) insurance to help replace lost income
Private health insurance to help cover medical expenses
Help or support from friends or family
How to Purchase Income Protection Cover
Before purchasing IP insurance, check if you have income protection insurance via your super fund.
Many superannuation funds, such as industry funds, provide income protection cover through your super. However, this insurance is usually 'default', meaning that it is quite basic and not tailored to your circumstances. You also may have little to no control over your coverage or of any changes you want to make.
You can purchase IP insurance:
Directly from an insurance company; or
Through a financial adviser.
Income protection premiums paid outside of super funds are typically tax-deductible. Policies paid outside of superannuation also usually allow more cover, features, and benefits.
Waiting and Benefits Periods
Waiting Period
Waiting periods are typical of most IP policies and refer to a period of time that must pass before any benefit payments can be made.
Income protection policies typically offer a waiting period ranging from 14 days to two years.
To qualify for payments, you must be incapable of working at the end of the waiting period due to your injury or illness.
In general, longer waiting periods result in cheaper policies. When selecting the waiting period, consider other factors such as:
Sick leave
Annual leave
Savings
Emergency funds
You may need to use some or all of your leave with your employer before a policy begins paying you as well.
Benefit Period
A benefit period refers to how long monthly payments will continue if you cannot work due to your injury or illness.
IP policies typically offer benefit periods from two to five years.
Other policies, however, can have a benefit period that lasts up to a specific age. Longer benefit periods typically result in more expensive policies, but they will also protect you for longer if you remain unable to work.
The Cost of Income Protection Insurance
The cost of premiums connected to your income protection insurance is dependent on various factors such as your:
Age
Income
Occupation
Lifestyle
Smoker status
Hobbies
Medical history
Policy premiums can also vary among insurance companies and different types of policies.
For example, level premiums remain roughly the same throughout the insurance's term. Meanwhile, stepped premiums essentially increase your insurance costs exponentially each year.
Another factor that may affect your premium includes things like purchasing extras, such as:
disablement benefits
superannuation contributions
death benefits
business expenses insurance
Is Income Protection Tax Deductible?
You may claim a tax deduction for the cost of the insurance premium you personally pay to cover against the loss of employment income.
If you pay for your insurance premium through superannuation, your superannuation may also be able to claim a tax deduction internally for this cost.
However, according to the Australian Taxation Office (ATO), only the premiums you pay to safeguard your income are tax-deductible.
Whilst the cost of IP insurance can be tax deductible, the payments you receive whilst unable to work are generally taxable. You are legally required to include in your tax return any payments received under an income protection policy.
Being unable to work due to a debilitating injury or illness can cause financial problems for you and your household.
Options like income protection insurance can help you pay bills and debts through funds from a disability income until you're sufficiently healthy to return to work.
Still not sure where to start, or want help securing the right insurance faster? That's okay!
You can reach out to My Money Sorted to guide you for FREE before you seek professional advice from an insurance expert!
When you book a call with My Money Sorted, you will:
✓ get a better understanding of your money matters
✓ have an idea of your money goals
✓ be matched with the right insurance expert who can help simplify your search for an insurance policy that fits your needs
My Money Sorted is your stress-free pathway to getting ahead with your money. Here's what your journey will look like:
Step 1: Start off with a quick money matters session with My Money Sorted
Step 2: Get matched with an Insurance Expert that's right for your money situation
Step 3: Take the first step towards getting the protection you need with a clear and sound roadmap prepared by an Insurance Expert
It's that easy!
References
1. Disability, Ageing and Carers, Australia: Summary of Findings
https://www.abs.gov.au/statistics/health/disability/disability-ageing-and-carers-australia-summary-findings/latest-release
2. Income protection insurance
https://www.supersa.sa.gov.au/globalassets/shared-content/pdfs/fact-sheets/triple-s/income-protection-insurance-tsfs05.pdf
3. income protection insurance
https://moneysmart.gov.au/how-life-insurance-works/income-protection-insurance
4. Code of practice
https://dictionary.cambridge.org/us/dictionary/english/code-of-practice
5. Arrears
https://www.investopedia.com/terms/a/arrears.asp
6. Level premium insurance