Life insurance has the noble purpose of providing a financial safety net for loved ones in the event of death.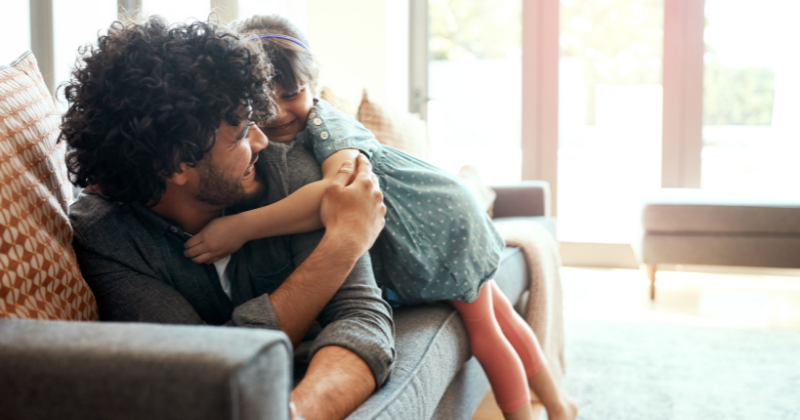 While death is inevitable, it's impossible to predict when you'll die. As a result, your loved ones might be racked with pain due to unparalleled financial loss.
Therefore, the insurance plan you choose should help you plan for unforeseen contingencies. It should also cover your financial needs, such as clearing debts or investments that your loved ones can live on.
Life Insurance Overview
A life insurance policy pays a specific amount, also called a death benefit, to your beneficiary after you pass away.
Life insurance can help protect you and your family financially if something unexpected happens.
It's important to note, life cover is the main type of life insurance which pays a lump sum when you die. However there are 3 other types of life insurance that are designed to provide financial support in other circumstances:
total and permanent disability (TPD) insurance — pays a lump sum to help with rehabilitation and living costs
trauma insurance — covers you if you're diagnosed with a major illness or severe injury
income protection insurance — temporarily pays some of your income if you are unable to work due to illness or injury
Just as different life insurance policies have their fair share of advantages, they have some downsides too. Let's dive into the advantages and disadvantages of life insurance for informed decision-making.
Life Insurance Advantages
There are various advantages to getting a life cover. They include:
Financial security for your family
Affordable coverage to fit your budget
Peace of mind
Tax benefits
Financial portfolio diversification
Financial Security for Your Family
Nothing in life is a guarantee, but having a life insurance policy gives you the greatest sense of security. You pay a small amount of money every month – called a premium – for a considerable amount after you pass away – a death benefit.
Your loved ones can manage the policy payout to use for various expenses such as a mortgage, college tuition, or cover for the day-to-day needs. They can also use the death benefit to cushion for unforeseen expenses such as a business loss to recover and rebuild.
Some life insurance policies are flexible so that you can change your monthly life insurance premiums and the lump sum payout whenever you wish.
If your life insurance policy has a 'conversion option', you can choose to change your benefits or extend it to ensure you're covered for a lifetime. Some insurance plans have optional riders that permit you to use a certain percentage of your policy payout while still alive in the event of a chronic or terminal illness.
Affordable Coverage to Fit Most Budgets
Life insurance plans can be affordable, subject to your health and risk assessment by the insurer and the policy you choose.
A term life insurance policy is generally less expensive than a permanent life insurance policy.
A term life insurance only covers a specified period. In contrast, a permanent life insurance policy (such as universal life insurance and whole life insurance) has a permanent life insurance coverage making them more expensive.
For example, if you're young and healthy, you could pay less than a senior with pre-existing medical conditions. If you're an adult with a prior medical condition, you can still have cheap life insurance options that can be cost-effective in the long-term.
Knowing what goes into pricing can help you get the right coverage for your needs.
CTA: Work with Australia's best insurance companies today. Our My Money Sorted insurance partners can help you find the best solution for your needs
Peace of Mind
The main reason people buy life insurance is the reassurance and peace of mind that your loved ones will be taken care of should something happen to you.
If you have financial dependents such as a spouse, you might stress about how your spouse will pay off the mortgage or provide food for your children without your income.
If you're a parent, you might fret over the thought of your kids' worrying about funeral expenses or you may like to leave them with some financial support if they should ever need it.
But with the right life insurance coverage, you can live more fully today, knowing that your loved ones will be financially safe once you're gone.
Tax Benefits
Life insurance can help you save on taxes as the death benefit is usually tax-free
While death benefit payouts can be an incredibly large amount (potentially millions), it's important to note this is a tax-free payout. This means your beneficiaries won't have to worry about negative tax implications or lose half of their payout to tax.
It is a pretty straightforward bonus for your beneficiaries. If you have significant wealth. you might want to buy a life insurance policy for the sole purpose of maximising your after-tax estate which can mean you have more money to pass on to you heirs.
Diversify Your Financial Portfolio
A cash value component on a life insurance policy acts like a savings or investment account where you collect your monthly life insurance premiums and increase your interest over the years.
You can diversify your retirement savings using your life insurance policy to cover your expenses on a rainy day. However, you should not replace your emergency fund with a cash value but take out a loan against it to pay for emergencies.
Disadvantages of Life Insurance
You now have plenty of reasons to consider a life insurance policy. However, it isn't all positives. Here are some caveats that you should consider before getting a policy:
Life insurance can have high life insurance premiums if you're a senior or have pre-existing medical conditions
Whole life's cash value component has low investment returns
Requires long term planning strategy
Requires research as it can be misleading if you're not well-informed
Life Insurance Can Be Expensive if You're a Senior or Have Pre-Existing Medical Conditions
While there are pretty affordable life insurance policies, some premiums can be costly based on your circumstances.
Younger applicants tend to be healthier and have a longer lifespan than older people. As a result, buying a policy as a younger person will usually require lower premiums.
Unfortunately, for older people, the rates are generally higher. If you're above 50 years or have a prior medical history, your premiums can be high. It's important to weigh up the cost vs. benefit ratio.
Life Insurance Requires Planning Ahead
If you're starting on a life insurance application, it may take you a few weeks and a possible life insurance exam from a life insurance company. Even with a no exam policy, you'll still need to figure out the next ten years or more.
Many life insurance policies last between 10 years to your lifetime. It would be best if you choose a flexible policy to ensure you're covered regardless of your financial situation.
Investing with an effective provider or life insurance company that can guarantee financial stability would be a plus.
How long the life insurance company has been in the market is also an ideal factor to consider when determining its suitability.
Research to Avoid Misinformation
It can take you a lot of time and research to finally land the right insurance company and policy. To buy a policy that would best fit your financial needs, you must understand how it works, the different insurance types, and the differences between each provider.
This information may not always be easily accessible, but at My Money Sorted, our goal is to arm Aussies with the information, tools, resources and connections to the financial professionals they need to feel confident about their insurance decisions.
Who Needs Life Insurance? How Much Life Insurance Do You Need?
Whether or not a life insurance plan is necessary is different for everyone. The general rule is – you should consider a policy if you have people who financially depend on you.
Would your death affect your dependents financially?
If your answer is yes, then you need to consider life insurance coverage. If any of the following fits your situation, you may want to look at a life insurance policy:
If you're a parent: your children may need life insurance for financial support for things like daily child care, school fees and general living expenses.
If you're a spouse and your partner lives off your income: There's a high chance that your spouse will suffer financial loss after your death if they live off your earnings. Buying a life insurance plan ensures any shared expenses, mortgages, or debts are covered.
If you own a small business: What would happen to your business or your employees should something happen to you? Will your small business stay afloat? You can choose your business partner as your life insurance beneficiary. The death benefit payout can then be used to run your business.
If your family would have a burden paying for your funeral expenses: Surprisingly, most people don't consider funerals a critical factor when considering life insurance policy. However, funerals can be very costly and cause financial strain on your family members in an already challenging time.
According to the Australian Seniors Cost of Death Report, the basic burial would cost an average of $19,000, while cremation would cost between $3108 to $7187. Depending on your area and wishes, it could cost even more. Buying life insurance can be a better solution to help your loved ones focus on grieving rather than the financial burden when your time comes.
How Life Insurance Works?
Life insurance, just like any other type of insurance, involves buying a policy and agreeing to pay a regular premium payment – usually monthly or annually. Life insurance companies then agree to pay the accumulated amount to your beneficiary under specified events.
Life insurance allows you to offer financial support to your loved ones after you die. While most life insurance policies work the same, every type is distinct depending on coverage and other factors.
What is the Purpose of Life Insurance?
Generally, the primary purpose of life insurance is to provide a financial cushion to preserve your way of life and that of your family should you suffer an accident, terminal illness, or death.
It is designed to provide peace of mind as you're assured coverage for your quality of life and the financial security of the future of your beneficiaries
According to the Australian Bureau of Statistics, 136,800 deaths were recorded in 2021, with ischaemic heart disease being the leading cause of death.
The number highlights the unexpected rate of our mortality, emphasising how important it is to have a life insurance policy. You should consider expenses such as mortgages, education fees, daily expenses, funeral costs, and debts when choosing the right life insurance policy.
Life Insurance Riders and Policy Changes
Often, your insurance company will give you an option to personalise your policy to fit your financial needs. One of the ways you can change your plan is by using riders.
By adding riders, you'll typically add on 'extras' to your monthly life insurance premiums.
There are different types of riders, and their availability differs from one life insurance provider to another.
Accidental death and dismemberment benefit rider: Pays out an additional policy coverage if you're injured or killed in an accident.
Guaranteed insurability rider: This allows you to buy additional coverage later without another doctor's examination.
Accelerated death benefit rider: This allows you to access a portion or all the death benefits while still alive to cover medical expenses should you be diagnosed with a terminal illness.
Disability income rider: Offers a steady and reliable income if you become unable to work due to a debilitating event.
Waiver of premium rider: This relieves you of the life insurance premium payments if you become disabled and unable to work for six or more months.
How to Qualify for a Life Insurance Policy
Everyone can access a life insurance policy. However, the cost of life insurance premium payments can significantly differ, subject to your risk level.
Life insurance companies use the following factors to determine your risk level:
age
height
weight
financial information
drug and alcohol consumption
overall health
lifestyle factors
In general, you're required to provide your medical records and a medical exam to assess your health further. The doctors may ask about your family's medical history during the medical exam. They may also take your blood and urine samples and check your heartbeat rate.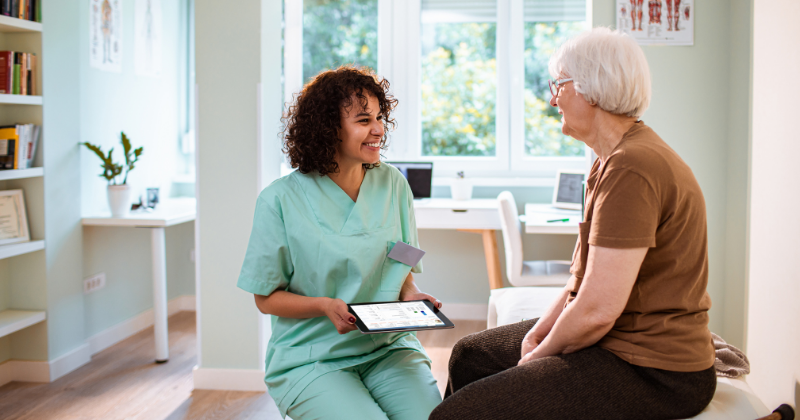 The younger and healthier you are, the higher the chances of qualifying for a life insurance policy. Risky lifestyle choices – such as drug and alcohol abuse – can also slim your chances of getting a life insurance policy or cause your premiums to be more expensive.
The Golden Rule of Life Insurance
When applying for a life insurance policy, you must tell the provider all the relevant details about your life situation. In addition, while some of the questions might seem personal or may sound irrelevant, they will help you get the maximum benefit from your policy.
Common questions that the provider may ask are about your:
Income
Your medical history
Your family's medical history
Occupation
Hobbies
Be upfront when answering the questions, as this can invalidate your application.
Life Insurance Average Price
The cost of a life insurance policy depends on the type of cover you choose, your provider, and the varying average cost of the life insurance premiums.
Your situation determines your premiums. Some of the most important factors to consider while calculating the average cost of life insurance include:
Age: Age is the first factor insurance companies consider before deciding their premium rate. The older you are, the higher your premiums due to an increased risk of attracting life-threatening diseases. Buying life insurance at a young age can significantly lower your life insurance premium rates as you are at low risk of getting life-threatening diseases and have a long lifespan.
Coverage type: If you choose a more comprehensive cover, then the cost of your premiums will be higher.
Health and lifestyle: These are some of the vital factors determining the cost of your life insurance. Other contributing factors may include diet and exercise, sports, smoking or vaping, and drinking habits. The healthier you are, the lower the costs of coverage.
Profession: If you work in a shipping, mining, piloting, heavy machinery, drilling, or fisheries industry, you are at a higher risk of facing hazards and dangers as a result. Your life insurance premiums would be higher than those of a person working in a less risky job such as a desk job.
Policy features, tenure, and death benefits such as extra cover may increase your premium costs. A longer policy tenure would mean a higher death benefit amount which, in turn, increases the life insurance premium rates.
Life Insurance Exclusions
A life insurance exclusion is a situation that prevents your beneficiaries from receiving the death benefit. Every policy has its exclusions. However, the most common include:
Suicide and self-harm
Travel plans with a high risk
Dangerous activities such as rock-climbing and scuba diving
Illegal activities such as drug deals
Misrepresentation of information to your life insurance company
Negligent behaviours such as reckless driving or ignoring safety precautions
Still not sure where to start, or want help securing the right insurance faster?
That's okay!
Many people may be unaware of this…but just like you, 41% of Aussies intend to get financial advice rather than going it alone, according to an Australian Securities and Investments Commission (ASIC) report.
You can reach out to My Money Sorted to guide you for free before you seek professional advice from an insurance expert!
When you book a call with My Money Sorted, you'll:
✓ get a better understanding of your money matters
✓ have an idea of your money goals
✓ be matched with the right insurance expert who can help simplify your search for an insurance policy that fits your needs
My Money Sorted is your stress-free pathway to getting ahead with your money. Here's what your journey will look like:
Step 1: Start off with a quick money matters session with My Money Sorted
Step 2: Get matched with a Insurance Expert that's right for your money situation
Step 3: Take the first step towards getting the protection you need with a clear and sound roadmap prepared by an Insurance Expert
It's that easy!
People also asked:
What is life insurance, and how does it work?
Life insurance is a legal contract between you and your insurance company. You agree to pay life insurance premium payments in exchange for a lump sum amount, called a death benefit, to your beneficiary after you die.
What is life insurance in simple words?
Life insurance is a financial safety net of your loved ones after you pass away that they can use to cover expenses such as bills, debts, or your child's education fees.
What is the purpose of life insurance?
The purpose of life insurance is to help your beneficiaries financially protect themselves during unprecedented times – such as your death.
What are the four types of life insurance?
Different life insurance policies protect you and your loved ones from unthinkable events. They include:
Life cover: This life insurance pays a lump sum to your beneficiary after you die.
Total and permanent disability (TPD) insurance pays you a lump sum amount to cover rehabilitation and living costs.
Trauma insurance: It provides coverage if you're suffering from a major or terminal illness.
Income protection insurance: This life insurance pays a portion of your income if you're disabled and cannot work due to an injury or illness.