Life insurance is an important financial security and risk management tool that provides a level of reassurance and peace of mind to thousands of Australians.
Life insurance enables policyholders to continue to operate relatively normally, in terms of their day-to-day activities and financial responsibilities, when faced with significant financial challenges during times of illness, injury, disability and death.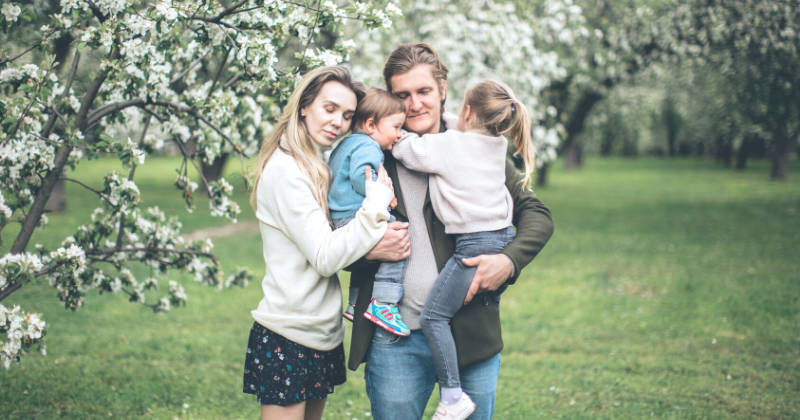 Individuals planning to get life insurance should be aware of the benefits of any policy they consider, including factors such as what exactly the policy covers and factors that may affect premium costs.
This article outlines why so many Australians have life insurance, the benefits of life insurance policies and what you need to know before purchasing.
This article also discusses insurance issues, such as cashing in and tax deductibility, in addition to exploring other insurances, that are often purchased in combination with a life insurance policy.
What Is Life Insurance?
Life insurance is an agreement between an individual and an insurer, whereby the insurer agrees to provide a financial payment should the insured individual suffer a serious injury or death as a result of an adverse event.
The financial payment is provided to the insured individual's nominated beneficiaries in a lump sum payment.
The primary objective of life insurance is to provide financial security and peace of mind, with the lump sum payout provided in exchange for the agreed policy premiums that are paid by the policyholder. These premiums are often paid either monthly or on an annual basis.
The lump sum received by the policy's nominated beneficiaries may be used for various purposes, such as credit card and mortgage payments, school fees, and other living expenses.
What Life Insurance Covers
As a policyholder, your life insurance product is generally intended to protect you from unforeseen and adverse financial events that can occur as a result of an accident or illness.
The types of covers include:
Life cover: This is also called term life insurance or death cover. This product pays a lump sum upon the life insured's death.
Total and permanent disability (TPD) insurance: This pays a lump sum to help with rehabilitation, recovery, and living costs in the event of a permanent disability or illness.
Trauma insurance: This provides coverage if you are diagnosed with a major disease or serious injury.
Income protection insurance: This covers a part of your income if you cannot work for a certain amount of time due to injury or illness.
What to Check Before Buying Life Insurance
Before you purchase life insurance, an insurer is legally required to provide you with the relevant product disclosure statement (PDS).
You should review the PDS prior to committing to the policy, paying special attention to the following essential details:
What the insurance policy covers and what the exclusions are
What information you are required to provide to the insurer
Details on premiums and how they can change over time
Waiting periods that may apply before making a claim
The process you are required to complete should you need to make a claim
The complaint and dispute resolution process
Additionally, it is also a cost-effective idea to check whether or not you have life insurance through your super fund to ensure you're not paying for the same product and cover twice.
Examples of Life Stages To Consider Life Insurance
The type of insurance and amount to cover that you require will depend on many factors, including your stage of life, age and personal circumstances.
Below are the most typical life stages that may affect your decision when it comes to choosing the most relevant and beneficial life insurance product for you:
Young and single: The priority is generally to protect your independence and sustain your current lifestyle if you're injured or sick.
Young couples: Emphasis is on protecting your and your partner's expanding goals and financial responsibilities.
Young families: Priority is on securing responsibilities toward your family and ensuring financial protection.
Maturing families: There is more focus on protecting and securing your wealth as your career becomes a significant and primary source of income, as your children get older and you have significant financial responsibilities/commitments.
Empty nesters/Retirees: Many empty nesters want to protect their hard-earned wealth and lifestyle and enjoy their newfound free time with peace of mind.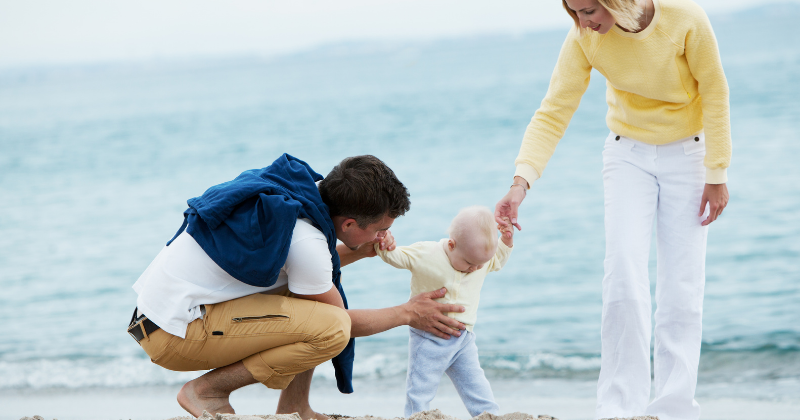 What to Consider When Reviewing Life Insurance Policies and Quotes
When getting quotes for a life insurance policy, it is pivotal that you do not feel pressured into making hasty decisions. Consider your personal circumstances and other options, and ensure that you fully understand the product before purchasing it.
For example, you can ask yourself: Will getting a life insurance cover meet my needs and budget. Will some other cover type be more appropriate?
It is also important to take your time reading and understanding the PDS of the various life insurance products. The PDS contains important information about the product and may help you determine which product will suit your needs.
In Australia, the government recommends that you contemplate the following considerations when comparing life insurance policies:
Life insurance cover type: Are you seeking income protection, total and permanent disability (TPD) cover or another life insurance type?
Level of cover: How much money do you want your beneficiaries to receive when they make a claim?
Inclusions and exclusions: What illnesses or events are covered by the life insurance policy?
Your medical history: Do you have pre-existing medical conditions not covered by the policy? Will those conditions increase the life insurance cost?
Ongoing cover costs: Will the premiums increase or stay the same each year? Can you afford to pay the insurance premiums in the long term?
It may also be in your interest to ask a financial adviser or insurance adviser for a life insurance quote and for more information about other insurance options. Utilising all available information can help you make an informed decision when choosing a life insurance policy.
Cost of Life Insurance
Different providers may offer varying costs for the same type of cover. For example, some insurers in Australia may provide a 40-year-old healthy male with a $250,000 life insurance policy at an estimated cost of $4.40 per week.
Additionally, your age, overall health, and lifestyle may influence how much your life insurance will cost. These factors are outlined in detail below:
Coverage level: Do you need funeral cover, income protection, TPD coverage, or another cover type? How much do you need to be paid out for your chosen cover?
Age: The older you get, the higher your risk of getting sick or injured. Thus, as your age progresses, you're more likely to make a claim. Some providers use stepped premiums that increase every year to offset the risk. Others rely on a few calculations to determine the overall cost.
Occupation: Some jobs may require you to perform dangerous tasks, such as those in construction, or be in risky locations, like in mining. In these cases, the insurance cost for your policy may increase, and you may have to pay premiums at a higher rate than someone working a desk job in an office.
Lifestyle: Providers may consider various lifestyle-related activities, such as smoking, drinking, or high-risk sports and hobbies, when determining your insurance eligibility or premium rate. For example, smokers may need to pay a higher premium than non-smokers.
Medical history: Conditions that run in the family or pre-existing medical conditions, such as cancer, diabetes, or high blood pressure, may increase the cost or premium rate of your life insurance.
Types of Life Insurance Premiums and How They Are Calculated
Similar to other types of insurance, life insurance will charge you through premiums. You have the option to pay these premiums through annual, fortnightly, or monthly instalments, depending on your budget or preferences.
Providers offering life insurance, including trauma cover and TPD insurance, may provide you with an option to choose between stepped or level premium payments.
Stepped premiums: This means your premiums are calculated primarily based on your age. Generally, you pay less the younger you are. However, your premiums may significantly increase in only a few years as you get older. If you are considering applying for stepped premiums, you must understand the annual increase in costs and how long you plan to maintain the policy. This will help you evaluate the cost-effectiveness of the policy.
Level Premiums: In this premium type, your insurance premiums are not anchored by age. Instead, you pay the same amount of premiums every year. Level premiums are usually more expensive than stepped premiums, at least initially. Over time, level premiums may cost less compared to stepped premiums. However, factors like inflation or increasing provider fees may also cause your level premiums to increase. Individuals interested in holding their life insurance policies for an extended period may consider the level premium option due to its lower overall cost.
Be sure to read a policy's PDS carefully before purchasing insurance. The PDS provides a comprehensive outline of all the policy details.
What if You Already Have Life Insurance Cover in Place?
While having existing life insurance is a good thing, consider reviewing your policy regularly to ensure it meets your current needs.
For example, suppose you purchased insurance five years ago. You may check your policy's current status to see if your premiums or potential payouts are still on track, according to your financial goals and objectives.
You may have increased your assets, such as by purchasing a home, or your family size may have increased.
Can a Life Insurance Policy Be Cashed In?
No, you cannot cash in life insurance in Australia. There are currently no savings or investment components to Australian life insurance policies.
Can You Get Life Insurance Without Medical Tests?
Some insurers accept life insurance applications over the phone without requiring medical examinations or blood tests.
With over-the-phone applications, insurers ask various underwriting questions, enough to assess the eligibility of your application.
It is important that you provide honest information to the questions asked, as deliberately misleading information can lead to a cancellation of your policy.
Can You Get Life Insurance While Having an Existing Medical Condition?
Your eligibility for life insurance and the premium rate you'll pay may depend on whether or not you have existing medical conditions.
The insurer will ask a series of questions, such as your medical history, the severity of diagnosis, and treatment received. The insurer will determine your eligibility based on the information you provide.
Remember that disclosing everything about any existing medical condition is essential to your application. Failure to disclose accurate information may affect how your beneficiaries claim the insurance payout.
Suppose the individual that holds a life insurance policy has a terminal illness, and the insurer finds out the cause was an existing condition the insured person failed to disclose. In some cases, the beneficiaries may not be able to claim the total amount of the money.
Refer to the policy's PDS for more information on applying with existing conditions and what exclusions may apply.
Can You Make a Claim for the Same Sickness or Injury You Had Before?
Suppose you undergo the same or similar sickness or injury you already claimed for within six months after receiving your last benefit.
In this case, the insurer may provide the benefit payments again without applying another waiting period.
You may commence a new claim if you make a full recovery and have more than six months between claims. In this case, the benefit period starts again.
Is Life Insurance Tax Deductible?
At present, you cannot claim a tax deduction for life insurance premiums. Other premiums not eligible for tax deduction include critical care and trauma insurance premiums.
The Australian Tax Office (ATO) states that you may claim a deduction for the cost of insurance premiums against the loss of employment income.
This means only income protection premiums are tax-deductible. However, you can not claim a tax deduction for an income protection insurance policy that is held through your super fund where the insurance premiums are deducted from your contributions. Additionally, you must include any payment you receive from an income protection policy in your tax return.
You also cannot claim deductions if the policy pays a capital sum as compensation for injuries.
Suppose you have life insurance and income protection, and your monthly premiums are $150 for life insurance and $100 for income protection.
Only the $100 for income protection is tax-deductible if you apply for a tax deduction. The $150 for life insurance is not deductible since it's considered capital in nature.
Thus, income protection is the only tax-deductible life insurance premium type, as long as it's paid through your standard income, not your superannuation.
Other Types of Life Insurance
The following are the different life insurance types you may consider purchasing, depending on your personal needs:
Income Protection
Income protection is a form of salary continuance that may help you and your loved ones manage expenses if you cannot work for a period of time. Some reasons for the inability to continue working include illness or injury.
Full-time employees may be eligible to take out income protection.
However, the Australian government suggest this insurance type is especially suited for self-employed individuals or small business owners who have no sick or annual leave and rely on their self-employment for income.
Trauma Cover
Trauma cover is also called critical illness cover or recovery insurance. Trauma cover is used to provide financial support when you suffer a serious illness or injury that renders you unable to continue work.
Trauma cover allows you to continue supporting your family and meet financial obligations even when you cannot work for a certain period.
Your policy will typically specify the illnesses they cover in the policy such as:
These illnesses may vary depending on the insurer.
Filing a claim for trauma cover provides you with a cover amount you may use to pay for essential expenses, such as:
Out-of-pocket medical costs outside your health insurance coverage
Daily living expenses for your family while you're unable to work
Nursing care, therapy costs, and special transport
Housing changes, if necessary
Paying back your debt, such as credit cards or mortgages
Read the policy's PDS to determine what specific illnesses are covered and the amounts the policy will pay out under certain circumstances.
Total and Permanent Disability Cover (TPD)
TPD insurance provides cover when you become totally and permanently disabled and unlikely to be able to work again.
You may use TPD cover to help to cover rehabilitation costs, debt repayments, and future living expenses.
Insurers may vary in their definition of total and permanent disability. For example, the description may be that you cannot work again in any occupation or alternatively, in your usual line of work.
Thus, you must review the policy's PDS to know the exact details and exclusions when selecting a provider.
Additionally, look for life insurance providers offering a comprehensive financial services guide (FSG), short waiting periods, excellent customer service, and target market determinations (TMD) for each product.
Some insurers or insurance advisers may also provide free life insurance calculators to allow customers to calculate premiums and potential payouts by themselves.
To ensure you only deal with legitimate insurance providers, check if they have an Australian financial services licence (AFSL) and an Australian business number (ABN).
Still not sure where to start, or want help securing the right insurance faster?
That's okay!
Many people may be unaware of this…but just like you, 41% of Aussies intend to get financial advice rather than going it alone, according to an Australian Securities and Investments Commission (ASIC) report.
You can reach out to an MMS Money Buddy to guide you for free before you seek professional advice from an insurance expert!
When you book a call with an MMS Money Buddy, you'll:
✓ get a better understanding of your money matters
✓ have an idea of your money goals
✓ be matched with the right insurance expert who can help simplify your search for an insurance policy that fits your needs
My Money Sorted is your stress-free pathway to getting ahead with your money. Here's what your journey will look like:
Step 1: Start off with a quick money matters session with your MMS Money Buddy
Step 2: Get matched with a Insurance Expert that's right for your money situation
Step 3: Take the first step towards getting the protection you need with a clear and sound roadmap prepared by an Insurance Expert
It's that easy!
References
Life insurance claims: An Industry Review
https://download.asic.gov.au/media/4042220/rep498-published-12-october-2016a.pdf
Background on the Life Insurance Industry
https://www.aph.gov.au/Parliamentary_Business/Committees/Joint/Corporations_and_Financial_Services/LifeInsurance/Report/c02
Income Protection Insurance
https://www.ato.gov.au/individuals/income-and-deductions/deductions-you-can-claim/other-deductions/income-protection-insurance/
Income Protection Insurance
https://moneysmart.gov.au/how-life-insurance-works/income-protection-insurance