Want to know about your life insurer's standard of services?
This article has a comprehensive insight of all the information you need to understand about your insurer's commitment towards achieving high-quality, fair standards for you as a consumer.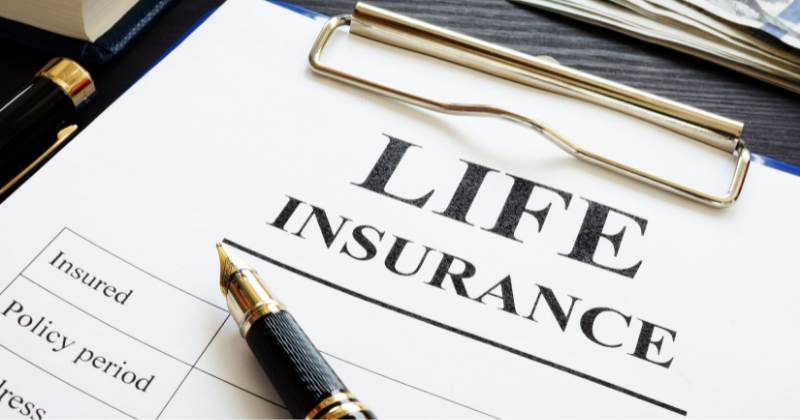 What is the Life Insurance Code of Practice?
The Life Insurance Code of Practice, or simply 'the Code', sets the life insurance industry's key commitments towards ensuring customer service quality and meeting certain service standards.
It requires life insurers, societies that offer life insurance products and other industry participants (who have adopted the Code) to provide services of a high standard and in a timely, honest, fair and transparent way.
In addition, it lays out the timeframe that life insurers should make to claims, customer pain points, additional support, and information requests by customers.
Why is the Life Insurance Code of Practice Important?
While it's subject to honesty, good faith, and decency, a commitment to insurance necessitates that the insurer and the customer conduct their undertakings in honesty and fairness.
It also requires that the life insurers regard their customers' interests based on their financial situation.
While all Australian financial services companies must hold an AFSL and an ABN to be able to provide financial product advice or make a market for a financial product, the Code ensures that life insurance providers are practicing under fair and honest standards.
What does the Life Insurance Code of Practice cover?
The Code covers many aspects of your relationship with your insurer, including:
Buying insurance
Making a claim
Giving alternatives in the event of a financial hardship or if you need additional support
In addition, the Code covers Australian life policies, among them:
Disability insurance
Trauma or critical illness insurance
Term life/ death and terminal illness
Total and Permanent Disability (TPD)
Funeral insurance
Income Protection insurance
Business Expenses insurance
Consumer Credit Insurance (CCI), if issued by a life insurer.
Additionally, as some types of life insurance can be purchased through superannuation, there is also the Insurance in Superanuation Voluntary Code of Practice. This is the the superannuation industry's commitment to high standards when providing insurance to members of superannuation funds.
Key Code Promises
We'll conduct our communications with you in honesty, fairness, respect, transparency, and timeliness and use simple language.
We'll monitor sales and retention practices to ensure they're appropriate by observing our workforce and Authorised Representatives.
We'll agree on a remedy such as a refund or a replacement policy with you in case of an inappropriate sale.
We will offer extra help if you experience trouble purchasing insurance or making a claim.
We'll explain the process and update you on our development during your claim process.
We will determine your assertion within the Code's set timeframes. Failure to meet these deadlines, we'll give our reasons why and advise you on the complaints process.
If we deny your claim, we will explain why in writing and advice you on what to do if you differ from our verdict.
We will limit the use of investigators and surveillance to protect your legitimate right to privacy.
The independent Code Compliance Committee (Life CCC) will track our adherence to the Life Insurance Code of Practice.
We will be answerable to Code requirements, and the Life CCC can sanction us.
Code Objectives
The life insurance industry has freely established this Code through the Financial Services Council (FSC) to protect you, the individual buying insurance.
Deliver a high standard of customer service
Provide consistent improvement of services within the industry
Use plain language when communicating with you, where possible.
Aim to grow trust and confidence in the life policy industry.
Code Standards
The Life Insurance Code of Practice has established standards featuring aspects such as:
The design of life cover products
Consumer rights to information
Advertisement and selling of life cover
Timeframes for delivering life insurance services
Assistance for consumers with special needs or in a difficult financial situation
Convenient and practical complaints and dispute handling practices
The Life Code Compliance Committee (Life CCC)
The Life CCC is a body designed to oversee adherence to the Code. The independent committee aims at warranting agreeable and high-quality standards for life insurance customers. The Life CCC implements the Code by tracking compliance, scrutinising code infringements, and enforcing sanctions where needed.
The Life CCC regulates life insurance policies in Australia to ensure mandatory customer service standards and the timeframes defined have been adhered to.
Insurers must practice what is outlined in the code. If you experience code breaches, it's within your legal right to file a complaint and your insurer should commit to correcting any code breaches.
The Code aims to improve standards of service and practice in the Australian life insurance industry.
Life insurers that adopt the code have formally agreed to be bound by its standards to improve the experience and quality for insurance consumers nationwide.
Before purchasing a life insurance product, read the Product Disclosure Statement (PDS) that will contain important information about the product and the Target Market Determination (TMD) which describes who the product may be suitable for based in needs, objectives and financial situation.
Still not sure where to start, or want help securing the right insurance faster?
That's okay!
Many people may be unaware of this…but just like you, 41% of Aussies intend to get financial advice rather than going it alone, according to an Australian Securities and Investments Commission (ASIC) report.
You can reach out to My Money Sorted to guide you for free before you seek professional advice from an insurance expert!
When you book a call with My Money Sorted, you'll:
✓ get a better understanding of your money matters
✓ have an idea of your money goals
✓ be matched with the right insurance expert who can help simplify your search for an insurance policy that fits your needs
My Money Sorted is your stress-free pathway to getting ahead with your money. Here's what your journey will look like:
Step 1: Start off with a quick money matters session with My Money Sorted
Step 2: Get matched with a Insurance Expert that's right for your money situation
Step 3: Take the first step towards getting the protection you need with a clear and sound roadmap prepared by an Insurance Expert
It's that easy!