Whether you're an existing homeowner or own multiple investment properties, interest costs associated with your home loan are likely to be one of your largest expenses. 
That's why it can pay to keep an eye on lower interest rates to see if you can get a better deal on your mortgage through refinancing.
The past year has seen record-high rates and more Australian homeowners are on the hunt for competitively priced mortgages. 
Refinancing your loan with a lower interest rate can help you save thousands of dollars on your mortgage. However, you need to consider potential other fees and costs when refinancing and taking on a new loan. 
Here's what you need to know about refinancing a mortgage in 2023.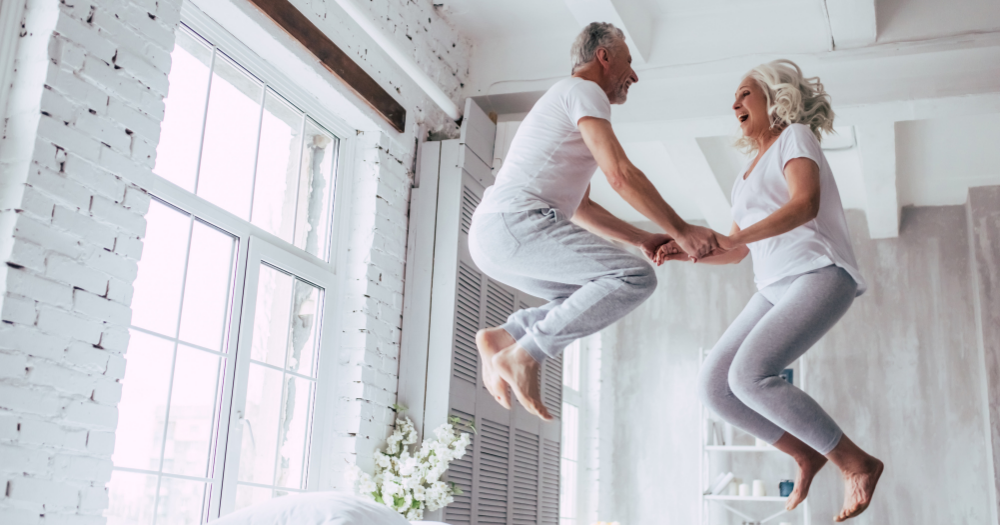 What is Refinancing?
Refinancing is the process of getting a new home loan with a different mortgage lender to replace your existing loan.
You'd go through a similar process to when you first applied for your loan, with a few extra steps to keep in mind. While you'll be filling out additional paperwork, doing so may be getting you more savings in the long run because many lenders are often only offering their cheapest rates only to new customers.
If you keep your old mortgage, you may be paying a costly home loan loyalty tax, so refinancing can expand your horizons and give you access to more money-saving opportunities.
How Much Can Refinancing Save You?
The amount you will save by refinancing your mortgage depends on:
The amount you have left to pay on your loan
The difference in interest rates
The cost of refinancing
The term of your home loan
To keep up to date with interest rates and potential refinancing savings, check the Reserve Bank date on Lenders' Rates for existing and new loans. If you'd like to know how much you'd save by refinancing, be sure to make an inquiry below and we can connect you with a licensed and accredited mortgage professional to help walk you through your options.
Why Do People Refinance Their Home Loans?
If you've taken out a home loan only recently, then you don't have to consider refinancing so soon. It's likely your mortgage broker worked closely with you to understand your needs and recommend the loan that best fulfils them.
Still, that doesn't mean you can relax and never worry about finding a better home loan, which is why the best mortgage brokers provide each customer with an annual home loan review. If you've had the same mortgage for many years, you may want to see how it compares to current mortgage rates, as there's a big chance you can save more with a lower rate.
However, it's important to note that refinancing isn't just about saving more money but bringing you closer to achieving your personal goals.
If you switch to a new loan, you may be able to access your home equity. You can calculate the value of your home equity by the difference between the value of your home and your current mortgage balance. Many Australians utilise the equity in their home to borrow additional funds to renovate their home, acquire funds to purchase a new car, or even invest in another investment property for additional income.
Refinancing can also help you manage multiple debts; if you roll different debts into a single home loan, you'll make only one repayment each month, making it easier to stay on top of your financial obligations. It's likely your home loan will have a lower interest rate than the rest of your debts due to refinancing.
Suppose you're intent on taking advantage of today's staggeringly low interest rates. In that case, refinancing will assure you that you won't be affected by possible future rate hikes if you choose a fixed-rate mortgage for your new loan.
With a fixed-rate mortgage, you'll have an easier time budgeting for loan repayments since they'll remain the same during the fixed term, regardless of market activity.
Refinancing in 2023
After an eventful year, many homeowners are considering refinancing their home loans for more stability and savings. If you've decided that refinancing is the smart move for you, you may get to enjoy more savings in your pocket, and you'll strike the mortgage market iron while it's hot. Given the many RBA cash rate cuts, you'll have a better chance than ever at finding a better rate.
The great news is that you no longer have to go out to compare loan rates to look for the most convenient refinancing option. It is now possible to refinance your home loan from the comfort of your home by using online home loan platforms, which offer home loan comparison tools to help you find the best home loans available. Some even provide the ability to apply for and process a new home loan entirely online. You can also schedule online consultations with a mortgage broker to discover your refinancing options.
Doing all this over the Internet is much more convenient, as you can instantly compare home loans and interest rates from more than 35 Australian banks and lenders.
You can look at home loans from large financial institutions and emerging lenders to find a loan that best suits your needs. You can even talk to specialty lenders that serve borrowers with unique circumstances, like self-employment or those with a bad credit rating.
You'll likely have a strong chance of getting approved to refinance your home loan if your application includes the following:
At least 20 percent equity in your home
No requirement to pay Lenders' Mortgage Insurance (LMI)
A 'saleable' property should you default on repayments
Having secondary income such as rental income or substantial assets and investments
Few liabilities and financial obligations
Is Refinancing Possible After a Repayment Holiday?
If you're on a repayment holiday, it's unlikely you would be able to refinance your home loan. Still, you can refinance once the repayment holiday ends.
You can improve your chances of refinancing in a few ways. The first is to demonstrate a solid repayment history once the repayment holiday has finished. You can also invest time into rebuilding your savings, demonstrating your commitment to putting yourself in a better financial position than you were during the holiday.
Lastly, making on-time repayments towards your other loans will improve your credit score, which will be considered in your refinancing application. Lenders want solid evidence that your financial situation has vastly improved to the point where you can comfortably repay your mortgage on time.
However, if you missed repayments before the repayment holiday, you may also face difficulties when applying for a new mortgage. Lenders perceive this as a risk and may decline your application. Alternatively, they could approve your application by charging you a higher interest rate to offset the risk. Since lenders have various policies concerning refinancing after a repayment holiday, you'll want to ask the particular bank or broker to be certain.
How Much Can You Save By Refinancing Your Mortgage?
A lower interest rate is essential for getting significant savings from a new loan. Australian homeowners who refinance save around $2,832 in interest over the following year of their home loan. 
Even if you secure only a 0.5% interest rate decrease, you can still enjoy substantial savings. If you had a $400,000 mortgage with a 2.5% interest rate and a 25-year loan term, your monthly repayments would be around $1,794 each month. If your interest rate went down to 2%, your new payments would be $1,695, giving you an extra $99 in your pocket each month. Although it may not seem like much, it will add up quickly.
Why Else Should You Consider Refinancing?
Your home loan's interest rate isn't the only important factor you should consider. If your income has significantly increased, you could benefit from changing your loan repayment term by making it shorter, which means you'll pay less in interest.
If you aren't happy with your current lender because of their lack of communication or outdated services, refinancing your mortgage is an excellent opportunity to look for one that suits your needs better.
Refinancing also makes it easier to consolidate your debt, as you can combine your unsecured debt within your home loan to benefit from a lower interest rate, allowing you to organise your finances.
Lastly, refinancing enables you to access cash from your home equity, which you can use to complete a renovation, afford an expensive purchase, or go on holiday. These are some of the many reasons to refinance your mortgage; ultimately, if you can find a better deal that is more appropriate for your current situation, then it's worth trying out.
There's never been a better time to refinance than in 2023 to lower your monthly repayments, save money, and enjoy a more advantageous loan. By using our guide to refinancing in 2023, you can assess your situation and decide if you're in the optimal position to refinance your home loan.
If you need more guidance on refinancing, check out our other guides on My Money Sorted!
We provide expert budgeting tips, tailored insights, and helpful tools to help you make the best money moves, no matter your stage of life. We cover superannuation, financial planning, investments, personal loans, insurance, and home loans.
Sign up today for news and insights to help you get your money sorted!
Thinking about refinancing? Use our loan comparison tool to make sure you're getting the right deal.
Check Your Borrowing Power with MMS Mortgage Calculator
Knowing your borrowing power is just the first step. A mortgage is a big investment of both time and money, which is why It's often best to receive guidance from a financial expert like a mortgage broker.
Many people may be unaware of this…but just like you, 41% of Aussies intend to get financial advice rather than going it alone, according to an Australian Securities and Investments Commission (ASIC) report.
Find the right Mortgage Broker for you with the help of My Money Sorted
When you book a call with My Money Sorted, you'll:
✓ get a better understanding of your financial options
✓ have an idea of the experts you can call on to help you reach your goals
✓ be matched with a mortgage broker who can help develop the best home loan strategy for your situation
My Money Sorted is your stress-free pathway to getting ahead with your home loan. Here's what your journey will look like:
Step 1: Start off with a quick money matters session with My Money Sorted
Step 2: Get matched with a licensed Mortgage Broker that's right for your financial situation
Step 3: Take the first step toward your financial goals with a clear roadmap that makes sense prepared by an experienced Mortgage Broker.
It's that easy!
Get Ahead Of Your Home Loan by Speaking with My Money Sorted Today