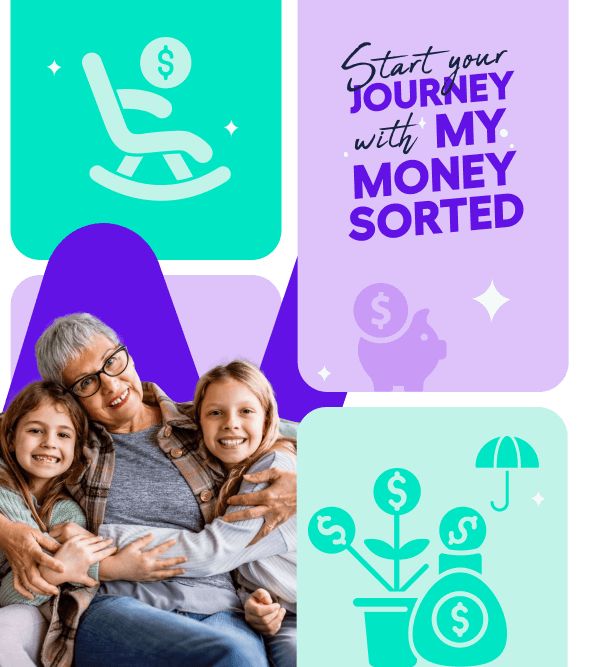 Maximise your super fund and secure a strong financial future.
Superannuation is a vital part of financial planning, especially for retirement. It's a long-term investment that builds your retirement savings. Yet, understanding the superannuation maze can be tough. That's where expert advice steps in.
Our Superannuation Advisors decode the jargon, explaining funds, investments, and taxes. They match you with the right fund that suits your goals and risk level. With their help, you'll make savvy decisions, optimising your retirement funds. At My Money Sorted Australia, our Superannuation Advisors are your path to a secure future.
How My Money Sorted Can Help?
My Money Sorted provides personalised services to help clients navigate the complex world of superannuation. Our superannuation advisory team guides you through various funds, investment options, and tax implications, taking a personalised approach that considers your financial goals and risk appetite.
Superannuation Fund Selection
Our superannuation advisors carefully select funds that align with your goals and risk threshold, ensuring your fund choice sets the stage for a secure future, whether you seek growth, stability, or a combination of both.
Investment Strategy
Our advisors work closely with you to develop an investment strategy that optimises investments, capitalises on opportunities, and manages risks, ensuring the success of retirement savings by transforming your super into a powerful powerhouse.
Retirement Planning
We specialise in helping you envision your dream retirement by transforming aspirations into actionable financial plan. We evaluate your financial situation, project future scenarios, and recommend steps for a comfortable retirement, transforming your golden years into a tangible, well-planned reality.
Tax Planning
Navigating the labyrinth of super tax regulations can be overwhelming. That's where we step in. Our experts help navigate tax complexities, maximizing benefits and minimizing liabilities, ensuring your hard-earned money stays in your pocket.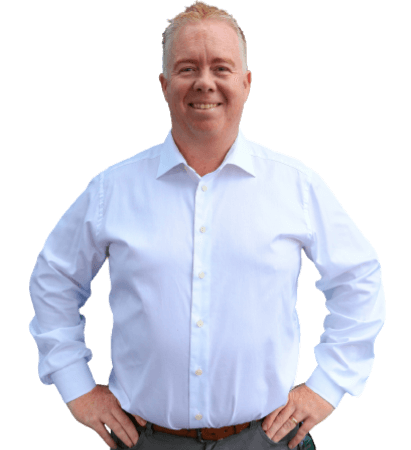 The more we do to maximise and grow your super today, the more financial freedom you'll have have in years to come. Find out how a financial planner or adviser can help you with this and more.
Want help getting your super sorted?
Our Approach
At My Money Sorted, we follow a 5-step process to provide expert superannuation advice that is tailored to your specific needs. Our approach is designed to help you maximise your retirement savings and secure your future.
Understanding Your Needs
We look into your goals and see where you are now and where you want to be. We build your custom or personalised financial plan based on your financial goals, how you feel about taking risks, and how your retirement savings are currently set up.
Analysis of Your Superannuation Fund
Your current superannuation fund holds insights crucial for a strong financial future. Our experts dissect its intricacies, uncovering potential areas for improvement and identifying any pitfalls. This analysis paves the way for informed decisions that amplify your super potential.
Investment Strategy
Crafting an investment strategy is more than numbers – it's a blueprint for your financial dreams. Taking into account your goals and risk appetite, we design a strategy that weaves growth and stability into your super journey, ensuring your investments align with your aspirations.
Implementation
Transforming strategy into reality demands expertise. We're here to guide you through the implementation process, helping you navigate regulatory mazes and seamlessly integrate your investment strategy. Your superannuation fund evolves as a result, growing closer to your financial objectives.
Ongoing Review
Your financial journey is a dynamic story. We're with you every step, consistently monitoring your superannuation fund's performance against your goals. As life evolves, we adapt your strategy, ensuring it remains a tailored fit, aligned with your ever-changing ambitions.
Why Trust My Money Sorted?
At My Money Sorted, we stand out in the world of superannuation advisory with our unbiased, objective and comprehensive financial advice, unique approach, unmatched credentials, and proven expertise.
Industry Recognition
We're not just saying we're good – industry awards validate our excellence.
Accredited Experts
Our team boasts top qualifications in super advising, ensuring you're guided by the best And also an Australian Financial Services (AFS) licensed company.
Experience that Matters
With years of navigating super intricacies, our seasoned superannuation financial advisers are your compass to financial success
Tailored Solutions
We don't believe in one-size-fits-all. Our tailored strategies fit your dreams like a glove.
Partner in Your Journey
Your journey is ours, too. We're not just financial advisors; we're your partners committed to your financial future.
Get Financial Advice from the Trusted Financial Advisors in Australia
Ask our team of Superannuation Advisors for your financial questions.
How much can I contribute to my superannuation each year?
Your concessional contributions (combined total of your employer and salary sacrificed contributions) must not exceed $27,500 per financial year. You can also make non-concessional contributions (or after-tax contributions) of up to $110,000.
What are the different types of superannuation funds?
There are 4 main types of superannuation funds: APRA-regulated funds, industry funds, retail funds, and Self-Managed Superannuation Funds (SMSFs). APRA-regulated funds are the most secure type of fund, but they may have higher fees. Industry funds are a good option for people who want a low-cost fund with good investment options. Retail funds are more expensive than industry funds, but they may offer more personalised service. SMSFs, on the other hand, give you control over your investments, allowing you to tailor your super strategy to your preferences and circumstances.
What are the different investment options available in superannuation funds?
Superannuation funds offer a variety of investment options, including shares, bonds, property, cash, and hybrid investments. The best investment option for you will depend on your age, risk tolerance, and investment goals.
How can I choose the right superannuation fund for me?
When choosing a superannuation fund, you should consider factors such as your age, risk tolerance, investment goals, fees, and track record. You should also compare the different funds to find the one that best meets your needs. We recommend seeking advice from a licensed financial adviser to help you choose the right fund for you.
How can I make the most of my superannuation savings?
There are a few things you can do to make the most of your superannuation savings:
Contribute regularly to your superannuation account.
Choose the right investment options.
Consolidate your superannuation accounts.
Review your superannuation plan regularly.
Get Personal financial advice from a qualified advisor.
How do I get started with My Money Sorted?
You can get started with My Money Sorted by contacting us for a free consultation. We will take the time to understand your financial situation, goals and risk appetite and provide you with expert comprehensive advice and guidance on your superannuation journey.
Want to get your money sorted? Read our free guide and get back on track today.