Do you have people who depend on your income, and how are you prepared if something happens to you unexpectedly?
Not everyone needs a life insurance policy. But if you have a partner, children, or other family relatives who depend on you financially, purchasing life insurance could be worth it.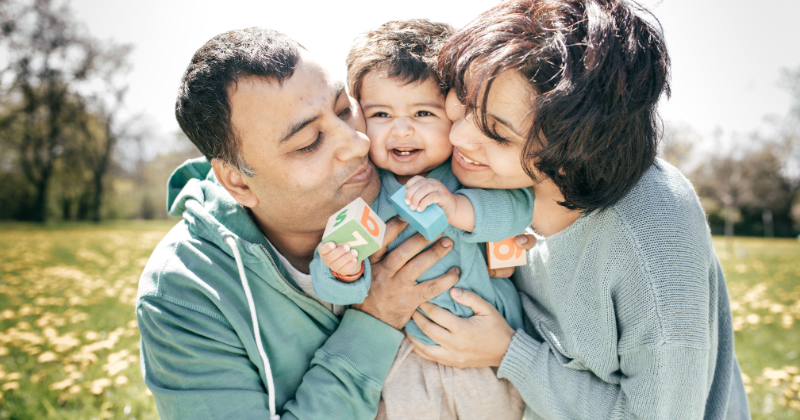 A life insurance policy, whether term or whole life insurance, can provide financial security to you (as the policyholder) or your loved ones in the event of an unexpected emergency, death, injury or illness.
A recent study shows that only 30% – 37% of working-aged Australians have life insurance. Further, 63% of this percentage hold their life policies through their superannuation.
This article will cover reasons to consider life insurance cover. You'll also learn the most common types of life policies in Australia and which one is right for you.
5 Reasons Life Insurance Is Worth It
Financial protection for your family
If your family depends on your income, life insurance coverage can give them a financial cushion. The death benefit could cover living expenses such as school fees, daily expenses, funeral expenses, or pay off debts.
Medical care
In case of a serious illness or an accident, a life insurance policy can cover the costs of rehabilitation and private healthcare to ensure you get the best medical care possible.
Peace of mind
Life insurance can give you lasting peace of mind and the assurance that you'll be able to pay your bills and other expenses if you are unable to work due to a critical illness or injury. As a result, you can focus on getting better rather than worrying about getting into debt.
Reliability
Reports from APRA show that Australian providers approve 93% of all life insurance claims. It means that only a few claims are rejected.
Improved quality of life
Following a serious accident or illness, your life insurance payout can ensure you maintain a high quality of life. You can choose to spend your payout on what you need at the time, whether that is house renovations to enhance your mobility, caregiving or rehabilitation costs, and to pay off your mortgage and other debts.
When Is Life Insurance a Good Idea?
There are many reasons or life stages where you may like to consider buying a life insurance policy. They include:
Having little to no savings
How would you handle your bills if you were temporarily or permanently unable to work? If your savings cannot sustain you in such a time, life insurance could give you peace of mind for the future.

Use our budget planner and other calculators to determine how much you pay for bills and other daily expenses.

You're self-employed
Workers compensation does not cover self-employed individuals so if you're injured, fall ill, or even killed at your job, you won't receive any benefit (either for you or your family).
Your loved ones depend on your income
Getting life insurance can help protect your loved ones and financial dependents against unnecessary financial strain after you pass away. They can use the lump sum to pay out ongoing living expenses, costly funeral expenses or to help pay off your debts.
When you go through a major life change
Many people choose to buy life insurance policies when they go through a major life change such as when they get married, buy a house or have children.
Which Life Insurance Is Right for Me?
The four types of life insurance are:
Life cover/death cover
You can receive a lump sum with a death cover if you have a terminal illness. If you pass away, your family will receive the lump sum.
Income protection
Income protection insurance, also called IP insurance, pays you monthly benefits if you're unable to work following a serious illness or injury.
Trauma insurance
Also called critical illness or recovery insurance, provides you with a lump sum payout in the case of a serious illness or critical injury.
TPD insurance
Total and Permanent Disability cover provides a financial safety net if an illness or injury leaves you permanently disabled and unable to return to work.
Finding the right policy can be overwhelming despite all the coverage options available. There are also two main categories of life insurance namely: term life insurance and permanent life insurance.
Term life insurance lasts for a specific time period while permanent life insurance lasts your entire life. Depending on your needs, you may want the affordability of term life. Or, you may prefer the lifelong protection and cash value that permanent life insurance products offer.
Who Needs Life Insurance?
Some reasons why you might like to consider life insurance include:
If you're partner lives off your income
If you contribute to your family's living expenses
If your family might have a difficult time paying for your funeral expenses
To provide a financial legacy for your children or loved ones
If you want to have a savings plan secured for the future
If you have a mortgage or debts you want to pay off to protect your family from unnecessary financial stress
The Australian household debt has surged steadily in the past three decades as most Australians want to own homes relying on mortgages and credit card debts.
With these and other financial obligations such as childcare costs and day-to-day living expenses, you might want to consider life insurance coverage in your financial plan. It's a great way to ensure financial security in the future.
Who Doesn't Need Life Insurance?
You may not need life insurance if:
You have enough savings and income streams that can cater to your loved ones' financial needs after your death.
Your dependants, such as your children and your spouse, are financially independent. Your family members or partner earn enough to maintain their desired lifestyle.
You have no debts (including your mortgage) that your family will be left to pay off in the event of your death
You have enough savings and other income sources to last your lifetime in the event you were unable to work for a significant period of time – or even ever again.
Is Life Insurance Worth It for a Single Person?
The general rule of buying a life insurance policy is to protect people who depend on you financially if you were to pass away. If you're single with no children, getting life cover/death cover might not be necessary.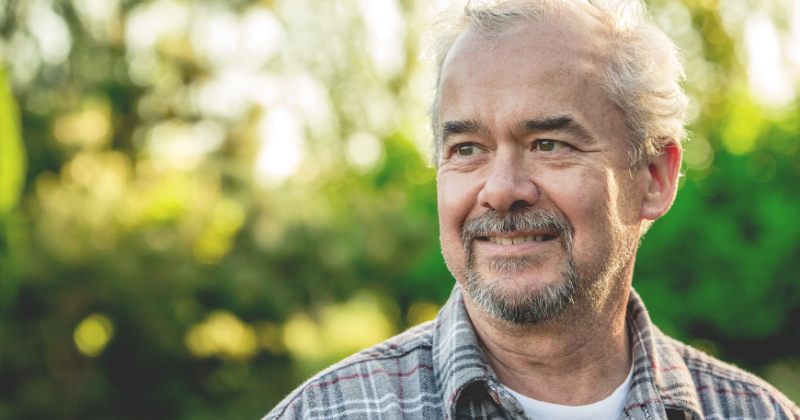 However, being single doesn't necessarily mean you don't have people in your life that you support financially. Also, if you have debts from your mortgage or credit cards, you need to consider who will pay these off in the event of your death and how that may financially affect your beneficiaries. Consider the following questions:
Do you have family members such as ageing parents that you support financially?
Do you have debts like a mortgage that will need to be paid off?
Will those you leave behind have enough to cover your funeral costs?
These scenarios should give you an idea about whether life cover is worth it for you.
While life cover aims to provide for your family and therefore may not be necessary for you if you are single, you may like to consider the other types of life insurance to protect your own financial future:
Trauma Insurance
Income Protection
TPD Insurance
Potential Benefits of Life Insurance
Life insurance has several benefits depending on the type of policy. The most common include:
Peace of Mind
With the death benefit payout from a life cover policy, the people who depend on your income shouldn't have to worry about paying bills and other major costs if something happens to you.
An in-depth analysis of your financial situation and the cost of your dependants can help you decide on the right cover to purchase.
Life Insurance Can Pay Unexpected Costs in Case of a Terminal Illness
Dealing with a terminal illness can be stressful. While private health insurance can support you, you may still need extra money for hospital and doctor's bills as well as for general living expenses while you need time.
Life insurance with terminal illness cover can help you get a payout to cut back on the financial hardship of your illness. However, the time you have left to live can determine the eligibility of your benefit claim depending on the provider. For most providers, it's often between 12 to 24 months. Additionally, some insurers may need medical documentation to verify your claim.
Life Insurance Can Be Flexible
There are a variety of life insurance policies available for your job type and age. The policies will differ based on the insurance company you select. It's important to do your research to find the fairest policy based on your age and occupation – as well as your needs. Also, read the product disclosure statement (PDS) for more details.
Potential Drawbacks of Life Insurance
Life insurance has its downsides, from technicalities, and less liquidity, to taking longer periods to mature. Here are life insurance's potential drawbacks:
Life Insurance Can Be Expensive if You're Unhealthy or Old
Factors such as medical profile, age, and your family's medical history play a key role in determining the cost of your premiums. The higher the risk, generally the higher premiums you will pay.
Life insurance is generally cheaper if you're young and healthy as the risk of dying is lower. Your lifestyle, such as smoking, can also increase premiums.
When Life Insurance Isn't Worth It
You may not need to spend money on a life policy if your death won't financially impact others. In addition, if you're not planning to have children in the future or share any expenses with a partner, then life insurance may not be aligned with your lifestyle needs.
However, again you should consider the personal and financial benefits that other life insurance covers (aside from death cover) may help you.
Alternatives to Life Insurance
If you are looking for similar protection or financial support to life insurance, you may like to consider the following which could be better suited to your personal and financial circumstances rather than life cover:
Mortgage Protection Insurance
Private Health Insurance
Other Forms of Life Insurance

TPD Insurance
Trauma Insurance
Income Protection Insurance

Funeral Cover
An Investment Portfolio (if you choose to invest in other assets (which you can choose to pass on to your family in the event of your death to provide ongoing income)
Deciding whether or not life insurance is worth it comes down to understanding your financial situation, your dependants' needs, and what's best for you and your family.
To help you achieve your goals, get in touch with our Money Gurus today!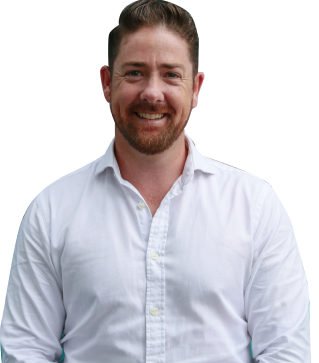 Not sure where to start, or want help securing the right insurance faster? Let us help you find the best solution for your needs.
Talk to a Money Guru
References
TAL, How many Australians have life insurance?, retrieved from https://www.tal.com.au/slice-of-life-blog/how-many-australians-have-life-insurance
Australian Prudential Regulation Authority (APRA), Life insurance – public reporting of claims information – update on progress, retrieved from https://www.apra.gov.au/sites/default/files/Response-to-Submissions-Life-Claims.pdf