Is obtaining insurance through super enough to protect what you've worked hard for? Are there other insurance distribution channels that can offer a better safety net for you and your family?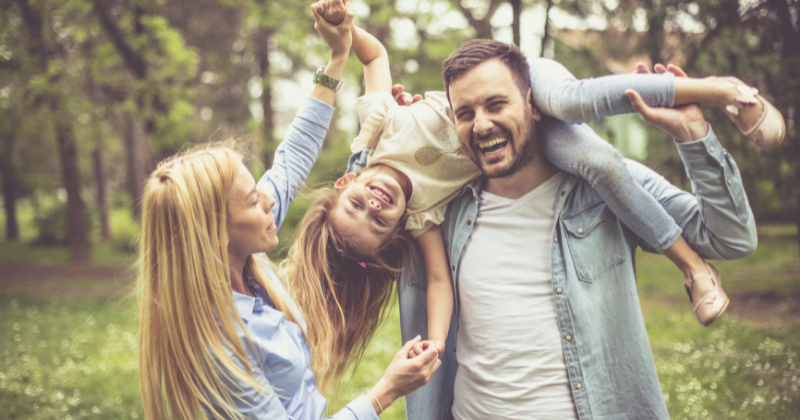 About 70% of people in Australia with life insurance hold it through their superannuation.
Understandably, this can be a simple solution to obtain your life insurance policies. However, with insurance through super, you have to weigh up the convenience and potential financial benefits with the limitations on your life insurance policies also.
For instance, do you know what would happen to your retirement savings if you paid premiums from more than one superannuation account?
If you do hold insurance through your super, do you know how flexible your cover is or whether you have adequate protection for you and your family?
Imagine being unable to work for some time due to a severe illness or injury? How would you and your loved ones meet living expenses or mortgage payments? The right life insurance policy can make the unexpected times in life significantly simpler and less stressful to navigate.
In this article, you'll learn:
How life insurance in super works
The pros and cons of holding life insurance through superannuation
The differences between direct and superannuation life covers
How you can check your insurance through super, and so much more.
How Does Life Insurance Through Super Work?
Most super funds offer life insurance for their members. The alternative option is to acquire life insurance through a life insurance company (you can also obtain this through your financial adviser).
When you have life insurance held through your super fund, your life insurance premiums are deducted from your super balance rather than from your bank account or savings. It still costs but many Australians find this more convenient and less of an immediate financial burden.
It's among the best ways Australians can access cheap insurance cover. While this can be appealing, it's worth understanding that most life insurance held in super funds is only for basic coverage amounts compared to some other policies. It's also essential to consider how your super balance – and therefore your retirement savings – may be affected.
Whether you're comparing super funds or evaluating your life insurance options, now could be a good time to consider whether insurance within your super is the right option for you.
While insurance through superannuation funds has potential financial benefits, there are potential downsides you should consider. Below are pros and cons of life insurance through super.
Advantages of Life Insurance Through Superannuation
Holding life insurance in super can be a cost-effective way to provide security to your finances and loved ones in the event of a terminal illness, injury, or death. Here are some benefits.
Life insurance through super can be convenient
Purchasing life insurance through super means that your premiums are automatically deducted from your super fund balance rather than your pocket. Although there are deduction costs, your day-to-day cash flow and budget remain more or less unaffected. Some super funds also provide general advice around your insurance needs which can be beneficial.


Most super funds do not require medical underwriting
You can access the default level of death cover and TPD insurance for most super funds without completing a medical assessment, also called medical underwriting. This can be beneficial if you have pre-existing medical conditions. Carefully check your cover's Product Disclosure Statement (PDS) to see whether your existing condition is covered.

However, a medical questionnaire and a health check might apply should you opt to increase your cover level from the standard level in super.


Some super funds will automatically provide you with both TPD cover and income protection cover, and life insurance
Some super policies have TPD insurance, income protection, and death insurance cover included. Having the three policies grouped can be more affordable than buying insurance elsewhere since super funds purchase insurance policies in bulk numbers.


Public super funds may have cheaper insurance premium options as they usually have a more extensive membership base that can negotiate for group discounts.


Life insurance premiums through super can be tax-effective
Your super contributions (from your employer or yourself – i.e. salary sacrifice) are taxed at 15% – which is less than the marginal tax rate. Therefore it might be more tax-effective to pay for your life insurance through your superannuation rather than directly out of your savings.

However, it's important to note that the sacrificed amount in your superannuation fund account is locked until you have super fund access. As a result, it's crucial to seek personal financial advice to make a more informed decision.
Disadvantages of Life Insurance Through Superannuation
Life insurance through superannuation could be an excellent option for most people. However, there are some disadvantages that you should consider when selecting your life insurance cover platform. Consider the following:
Less retirement balance
Since premiums deducted from your super fund reduce your super fund balance, thus affecting your retirement savings.


The amount of cover you have might not be sufficient for your needs
The life insurance coverage you need to best protect you and your family will be unique to your personal circumstances. However, with superannuation life insurance policies, you generally have little (to no) control over how much cover you can select.

Unfortunately, millions of adults in Australia are underinsured so if you have insurance through your super fund, it's important to assess whether you are adequately protected.


Delay in death benefit payout as it has to go to your super fund before going to your dependants. Then the trustee will determine whether you have met the condition of release. On the other hand, death benefit payout paid outside superannuation is much faster.


TPD coverage and life insurance inside superannuation can be cancelled
You have far less flexibility over your insurance policies through your super. This is especially true if you change funds, stop contributing to your super fund, or reach a given age. It's worth noting that income protection cover usually has an ending point regardless of whether you took it through or outside super. Be sure to read the disclaimer and T&Cs to ensure you are always aware of your level of cover.


Possible tax implications if death benefits are not paid to your beneficiary. According to the Australian Taxation Office (ATO), the lump sum may be taxed on the proceeds. You should consider seeking advice from your financial adviser to understand the conditions causing tax implications. Additionally, if you hold income protection through your super, it may not be tax-deductible.


Super funds do not offer trauma insurance to cover emergency medical fees or other financial costs for a critical illness or injury. Trauma insurance policies pay a lump sum amount for critical diseases or injury conditions including major head injuries, heart diseases, cancer, and terminal illnesses.

Life Insurance under Super may not be suitable for small business owners. If you are an ABN holder and operate a sole tradership or small businesses, then business life insurance (i.e. the suite of policies designed to add a layer of protection to your business) may be more suitable. These policies enable you to insure key parties that are critical to the cash flow, operation and survival of your business.

The 3 key products which safeguard small business owners are:

Key Person Insurance
Business Partner Insurance
Business Expenses Insurance

Keep in mind that all financial service providers must hold an AFSL in order to be able to sell financial products or provide financial product advice.
Differences Between Direct Life Insurance and Superannuation Insurance
There's certainly a lot to think about when it comes to buying a life insurance policy. One of the key elements is the distribution channel for life insurance. Which one should you choose between direct life insurance and superannuation? Here's a breakdown:
Direct Life Insurance vs. Superannuation Insurance 
| | | |
| --- | --- | --- |
| | Direct Life Insurance | Superannuation Insurance |
| Policy Buying | Buy from an insurer or their affiliates | Cover is usually included in a superannuation fund account |
| Changing or cancelling a policy | Directly contact the provider | Edit or opt-out of your cover through your super account online or in an application |
| Premiums | Premiums are paid directly from your bank account | Premiums are automatically paid from your superannuation account |
| Sele Selecting beneficiaries | You choose your beneficiary with your insurer during a policy purchase | You must contact your super fund to add or edit your beneficiary of choice |
| Application | You can apply online or via the phone. Sometimes, a medical exam might be carried out in the underwriting process | Automatic acceptance on shared term |
How to Check Your Insurance Through Super
Below are ways you can find out what insurance you have in your super, how much you are paying for your life insurance premiums, and who your insurer is.
Call your super fund
Log in to your super account online
Check your super fund's annual statement or the Product Disclosure Statement
Contact My Money Sorted who can put you in touch with one of our partner Insurance Specialists.
Talk to a Money Guru
You'll be able to gain an understanding of:
The type of insurance you have
Who your insurer/life insurance company is
How to make a claim
Your cover amounts
How much you're paying for the cover
Types of Life Insurance Available through Superannuation
The three types of insurance available through your super fund are:
Life Cover/Death Cover
Total and Permanent Disability (TPD)
Income protection insurance
Trauma insurance is not available to be purchased through your superannuation fund.
Life Cover/Death Cover
Life cover (or death cover) pays a given amount to the dependants you recommend on your insurance payout. As per most superannuation fund rules, the amount can be delivered as a lump sum or as a revenue stream.
Several factors go into selecting the type and amount of coverage that fits your financial needs. Consider such factors as your debt and how much your dependants will need.
Total and Permanent Disability (TPD)
Total and Permanent Disability (TPD) provides a financial cushion in the event that you get seriously sick or suffer a long-lasting disability and are unable to ever work again.
The financial cushion is fashioned to assist in covering the rehabilitation costs and any future cost of living. Different insurers have different definitions of TPD. It's, therefore, vital that you check how your insurance provider describes TPD before deciding on a policy.
Income Protection Insurance
IP insurance, (sometimes referred to as salary continuance cover), pays up to 85% of your regular earnings for a given period or up to a certain age if you're unable to work due to a short-term illness or injury. The amount of cover varies between providers.
Is Life Insurance Compulsory with Superannuation?
No, life insurance in superannuation is not compulsory. You can choose from the following options:
Not have life insurance at all
Choose a level of cover to fit your financial needs
Life insurance outside super (through life insurance companies)
Cancel or opt out of your cover at any time
Am I Eligible for Insurance in Super?
The basic requirements for eligibility usually require you to:
Be an Australian citizen, a permanent resident, or a non-citizen whose employer is required to make a superannuation guarantee contribution.
Be between 11 and 69 years old for Life and TPD covers, and
Be between 16 and 64 for Income Protection cover.
While the above qualifies you for a default cover, you should also satisfy the following requirements:
Be at least 25 years old
Have a minimum balance of $6,000 in your super account, and
A rollover paid to your account for the last 16 months
Insurance on Inactive Super Accounts
According to super fund regulations, your insurance is subject to cancellation if you have not received a contribution to your super account for at least 16 months. Also, if your super fund balances are too low, the insurance in your inactive account may be cancelled.
However, your super fund provider should contact you if your insurance is about to end. You'll want to contribute to your account or talk to your provider to keep your insurance.
Insurance for People Under 25 or With Low Super Balances
If you're a super fund member below the age of 25, or your super account balance is below $6000, you will not be automatically eligible for life insurance cover based on your financial situation. Nevertheless, this may change if you:
Request for insurance through your super by contacting your fund
Work in a risky job and your fund opts to provide you with an automatic cover.
If you already have life insurance through your super but your balance falls below $6000, you'll generally retain your insurance cover.
Is Insurance Through Super Worth It?
Buying life insurance through super can reduce the overall costs. The advantages and disadvantages of having insurance in super can help you to make your decision.
Below is a bird's eye view of some of the considerations regarding insurance through super.
Do you have dependants? Does the cover provide adequate insurance for them?
What type of insurance is available through your super fund? Is your automatic insurance cover suitable to your personal and financial circumstances?
How much insurance coverage do you need?
Do you require trauma insurance cover which your super fund does not provide?
What's the coverage cost compared to other insurance providers?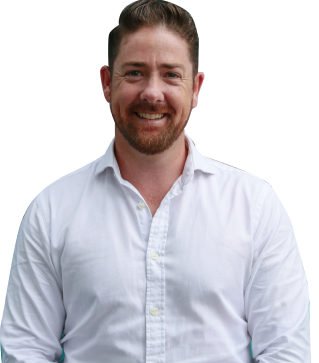 Not sure where to start, or want help securing the right insurance faster? Let us help you find the best solution for your needs.
Talk to a Money Guru